Tweet
APP Fast Track Winners Announced as Virtual Competition Comes to a Close. (Press Release)

Ericeira, Portugal, Wednesday 9th September: The APP World Tour's first ever virtual championship, APP Fast Track, has come to a close after two-months of exciting action. The competition has seen engagement from each corner of the world with 38 countries participating that included entries from world-class pros to weekend warriors.
The aim of the game was to reach the highest maximum speed possible over a fifty-metre sprint and with a trip to an international showdown on the line, each competitor pushed their limits, introducing the sport to unprecedented speeds. Now that the two months is up, the fastest racers in the world have been assembled and the winners have been announced.
To check out the APP Fast Track Winners Show and for more on the APP Fast Track Competition, go to: www.appworldtour.com/app-tv
---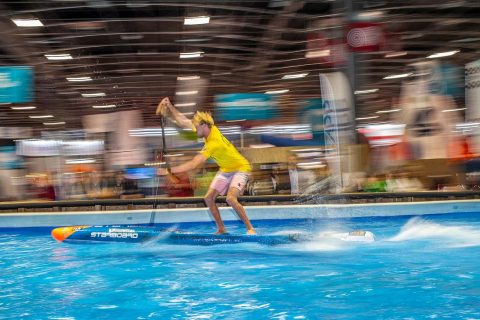 APP Fast Track winners announced as athletes battle it out until the final minutes of the contest period

Men's Pro
1. Connor Baxter (12.4 mph)
2. Rai Taguchi (12.11 mph)
3. Tommaso Pampinella (11.93 mph)
The Pro Men's category did not disappoint as the first-place trophy proved to be the pendulum between Rai Taguchi and Connor Baxter. Until the final minutes of the competition, both Rai and Connor were posting radical speeds to top their opponent. Whilst both athletes reached the sought-after 12mph mark, Connor emerged victorious, hitting a max speed of 12.4 mph, with Rai Taguchi in second and Italian underdog, Tommaso Pampinella in third, just edging out the US legend, Danny Ching
Women's Pro
1. April Zilg (11.4 mph)
2. Chloe Walkerdene (9.44 mph)
3. Kirsten Marina (9.38 mph)
The Pro Women's category was dominated by former APP World Tour vice-champion April Zilg, who initially aspired to reach 9mph but ultimately hit a whopping 11.4mph. In second and third place were Australian Chloe Walkerdene and German Kirsten Marina.
Men's Unsponsored
1. Campbell Carter (11.8 mph)
2. Donato Freens (11.74 mph)
3. Kane Degrauw (11.49 mph)
The Unsponsored male category has certainly exposed some future champions: Dutch Donato Freens and America's Kane Degrauw were on the heels of SUP racing prodigy, Campbell Carter, with only 0.6 mph in between first and second place. But it was Campbell who ultimately hit 11.8mph and came out on top.
Women's Unsponsored:
1. Caroline Küntzel (12.42 mph)
2. Emma Engle (11.4 mph)
3. Holly Pye (9.77 mph)
Caroline Küntzel and Emma Engle truly battled it out until the end. In the final hours of the Fast Track competition, Emma Engle posted her fastest max speed yet, a blistering pace of 11.4 mph! But this just wasn't enough as Caroline claimed first place with a world-beater time of 12.42 mph.
Stay tuned for more at www.appworldtour.com and @appworldtour
---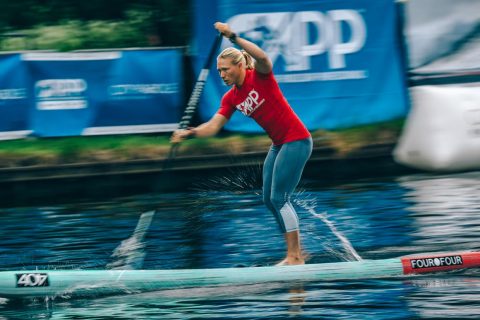 2021 to see an APP All Stars event for Fast Track Victors, while Black Project equip the fastest contenders with the right tools
For the top three pro men and women and the top amateur man and woman, the APP World Tour will be hosting an APP All Stars event in early 2021, with the host location to be announced soon, once travel restrictions ease up and dates can be finalised.
The other athletes that have ranked in the top three will receive prizes from our partners, Black Project and Sea2See, to celebrate what has been an exciting new competitive concept.
Stay tuned for the official announcement regarding the APP All Stars venue, for more on APP Fast Track, but also for the upcoming news regarding the winners of the APP Ride of the Season that will follow later today at www.appworldtour.com and @appworldtour