Tweet
Red Bull Heavy Water Holding Period to open next week, with a large storm on the horizon that could well deliver epic conditions

(Press Release) San Francisco, USA, 9th October 2019: The holding period for Red Bull Heavy Water is almost upon us as the World's Best prepare for one of the sport's most radical challenges and richest rewards. As without a doubt the most talked about and highly anticipated races in the sport, Red Bull Heavy Water starts at Aquatic Park, in the heart of San Francisco, heads out to Golden Gate Bridge, through Fort Point, and then onwards around Lands End to Ocean Beach.
You might think that while it is likely a gruelling race, especially given the calibre of the athletes, it should be manageable. This however, is certainly not the case: the final leg of the course is a zig zag in and out through the surf, with a 10ft minimum surf height required for the event to run. What does this mean? Carnage and survival of the fittest, as the athletes will have to navigate one of the most hectic beach breaks in N. America in pounding XXL conditions to come out on top and be eligible for the single largest prize-purse in the sport: $75,000. Featuring 24 Men and up to 12 Women in 2019, Red Bull Heavy Water will once again showcase the outer limits of the sport.
As we approach the opening of the 2019 Holding Period (15th October – 7th November), we are already closely monitoring a large system developing in the North Pacific that could well deliver exactly the conditions that this unique event requires.
If things continue to develop as they are now, the orange light will be lit tomorrow, indicating that we could well be 7 days away from a possible start, with a green light to follow on Sunday should everything come together. If this does happen, then Red Bull Heavy Water would be a go for Friday 19th October.
Make sure to stay tuned for tomorrow's call, and as we build up to one of the most exciting and dramatic races of the year at appworldtour.com and @appworldtour
---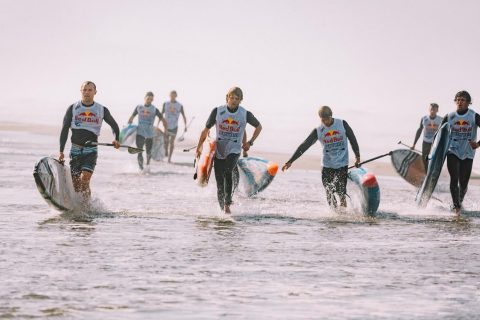 A prestigious invite list of 24 Men includes the sport's major stars and Ocean Sports' legends ready to take on the toughest challenge
The 24 Men stepping up to do battle at the 2019 Red Bull Heavy Water include some of Ocean Sport's most celebrated legends and both current and rising stars, as the event will challenge every single skillset these incredible athletes possess and then some. The environment is like no other, as XXL surf will be thundering through the race course to provide the most spectacular racing the sport has ever seen. Here are the 24 athletes set to take part in the 2019 edition:
Michael Booth (AUS)
Arthur Arutkin (FRA)
Casper Steinfath (DK)
Connor Baxter (HI)
Mo Freitas (HI)
Lincoln Dews (AUS)
Zane Schweitzer (HI)
Travis Grant (AUS)
Danny Ching (USA)
Itzel Delgado (PER)
Slater Trout (USA)
Tyler Bashor (USA)
Christian Anderson (DK)
Kai Lenny (HI)
Martin Vitry (FRA)
James Casey (AUS)
Bernd Roediger (HI)
Ryan Funk (HI)
Kody Kerbox (HI)
Fernando Stalla (MEX)
Kenny Kaneko (JP)
Riggs Napoleon (HI)
Chuck Glynn (USA)
Mark Alfaro (USA)
Stay tuned for the call tomorrow at www.appworldtour.com and across social @appworldtour
---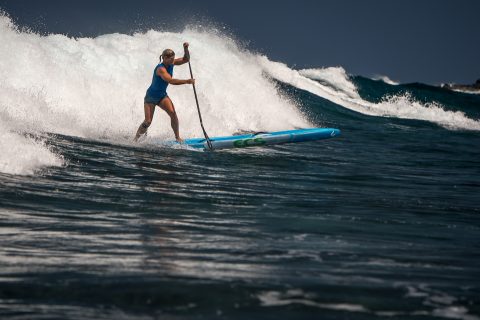 An incredible cast of the most respected and impressive Women in the sport will step up to do battle at Red Bull Heavy Water.
It will be exciting to see the Women step up in 2019 to take on what is without doubt the most challenging race course in the World for the sport of Stand Up Paddling. With an incredible cast of characters set to take part, we are anticipating a specatcular show at this year's Red Bull Heavy Water, as some of Ocean Sport's most well rounded talents step up to be counted.
Here are the Women slated for the 2019 edition of Red Bull Heavy Water:
Yuka Sato (JP)
Annie Reickert (HI)
April Zilg (USA)
Terrene Black (AUS)
Fiona Wylde (USA)
Izzi Gomez (USA)
Annabel Anderson (NZ)
Jordan Mercer (NZ)
Andrea Moller (BRA)
Shakira Westdorp (AUS)
---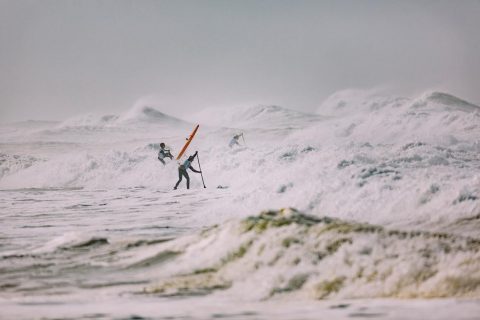 Red Bull Heavy Water will feature a full broadcast of the Race: stay tuned for timings of the broadcast once race day is called
You can watch all the action unfold from wherever you are in the World, as there will be a full broadcast of Red Bull Heavy Water that will capture the blow by blow of this epic race from start to finish.
Stay tuned for exact timings of this race and watch it all go down at www.appworldtour.com and @appworldtour