Tweet
#17 AUTUMN 2017 ISSUE ON SALE NOW
Revival: rediscover the twin fin, Europe's last wilderness and go back to the origins of surfing 10′ plus boards. Plan for open sea touring, perfect your backhand reo and tap into your neuroplasticity…

---
In the shops now or buy the print / digital versions here and we'll send it straight to you! (Prices include delivery anywhere globally four times a year.)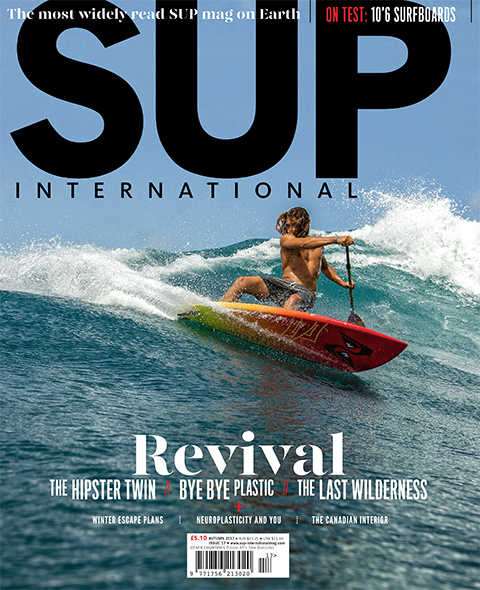 Electrons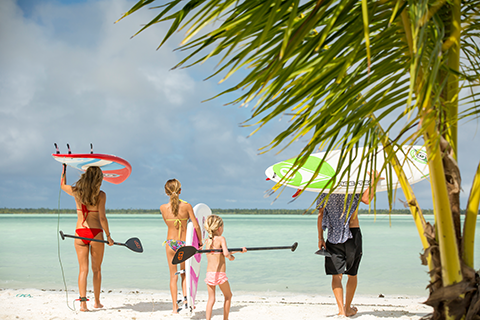 Line of Life:  If you do manage to get there, you still might not make it back. With no power, transport, or communication links, Manu Bouvet continues his family's home schooling in the most isolated archipelago on earth.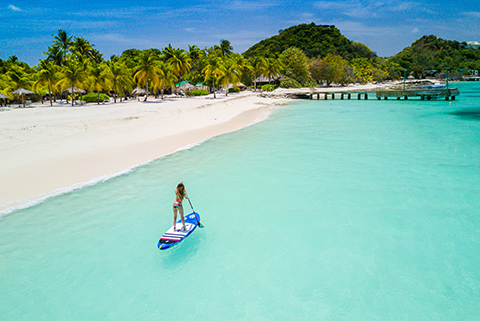 Ultimate Escape Plan: When the northern winter bites hard and froth levels are low, there is still a way out of February's dark cold prison. Jeremie 'El Chapo' Tronet has the blueprints. When the northern winter bites hard and froth levels are low, there is still a way out of February's dark cold prison. Jeremie 'El Chapo' Tronet has the blueprints.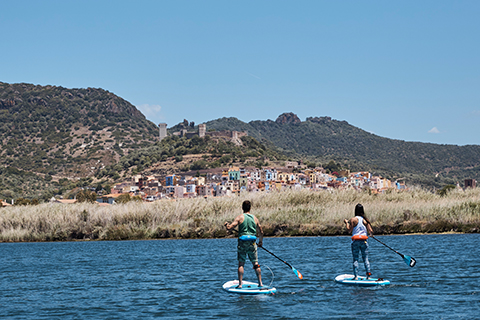 Sea to Sky: Jim Martinello returns from another gallant quest into the Canadian interior, this time from the Sea to Sky highway. Expect rapids, climbing, camping and a strong whiff of the outdoors.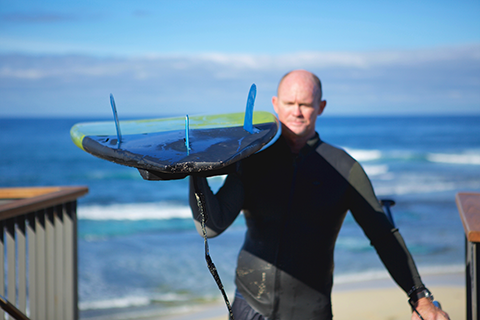 Revival: Scott McKercher has seen a few trends come and go, but this time round he's more amped on the twin fin than ever. More than hazy nostalgia, there's something real about this new wave of new wave.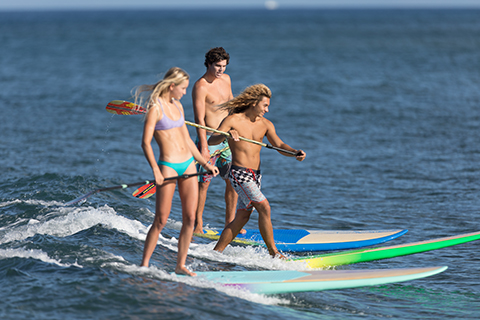 Pure Elements: As our sport diversifies and expands, we ask what are the basic components that make stand up paddling? Bernd Roediger reminds us why we all fell in love in the first place…

Neutrons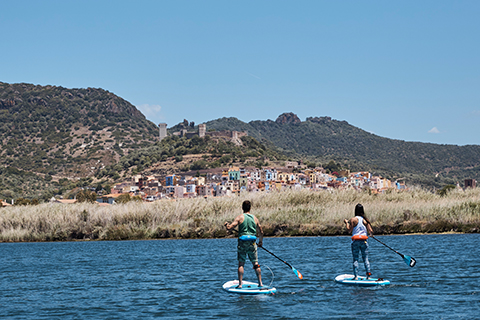 Sardinia: Planning a trip that needs to combine the mutually conficting elements of a) cheap b) close c) sunny d) waves e) flat f) interior exploration g) rental h) modern sophistication? This could be your answer.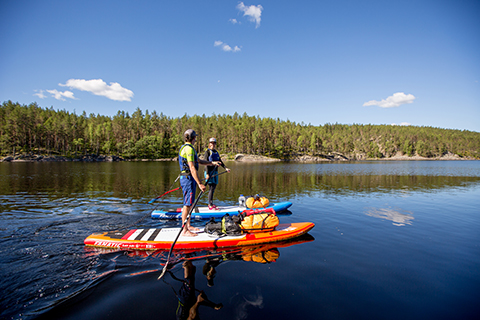 The Last Wilderness: It would appear that every last inch of Europe has been claimed, apportioned and had rules slapped on it. But, there's an archipelago off Finland that the ministry hasn't had time to get its teeth into yet….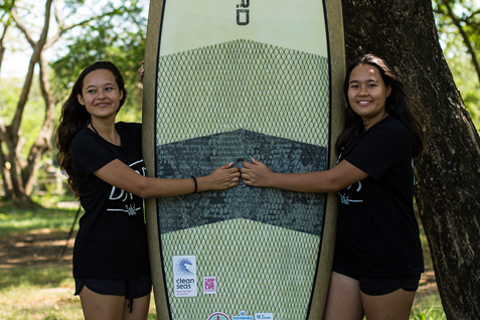 Byebye Plastic: Once, Bali seemed to sadly be leading the way in plastic pollution, now it might well be leading the way back to eradicating the stuff. Two paddling sisters have successfully campaigned to get single use plastic bags banned on the island.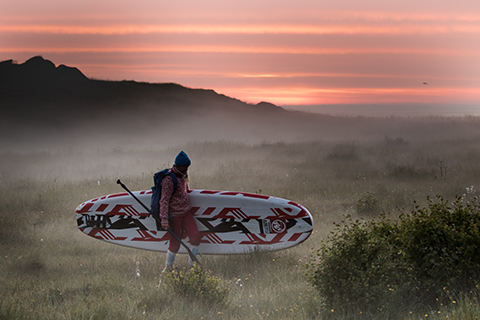 A Perfect Circle: Wetsuit technology improves, our collective sense of adventure develops and people start heading northwards to find clear seas and empty line ups. Kari Schibevaag highlights Lofoten, way up top in Norway.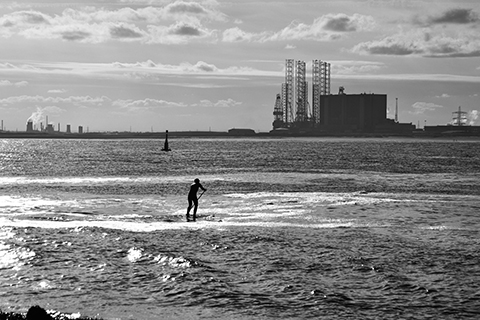 One Degree West: The truly hardy adventurer however heads to the North East of England, where dark grey faces and pebbly bottoms await. (Not going to make the 'and that's just the locals' joke).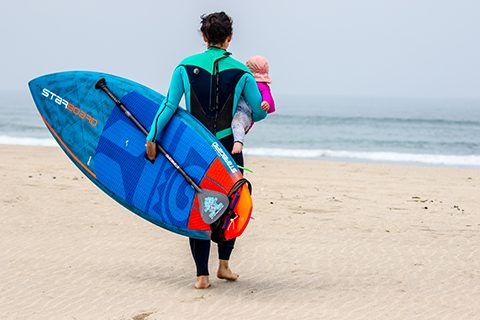 FeelViana: Finn Mullen reports on an understated North Portuguese gem. If your next job is to plan a serious box ticking family trip away and Sardinia doesn't appeal, this could be your salvation.

Protons
Get Psyched: Preparing your wkit and yourself for adventures at sea. Random tip – choose your mates carefully!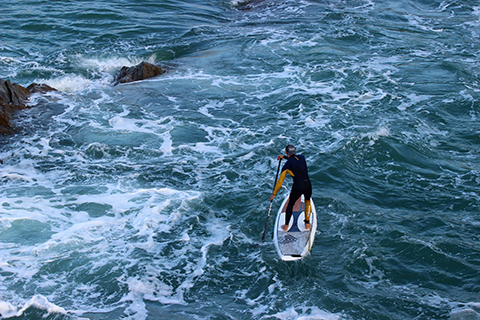 Paddle Science: Neuroplasticity! Stick a pin in your bosu ball, it's done. Real skill and performance gains in sup start at the head.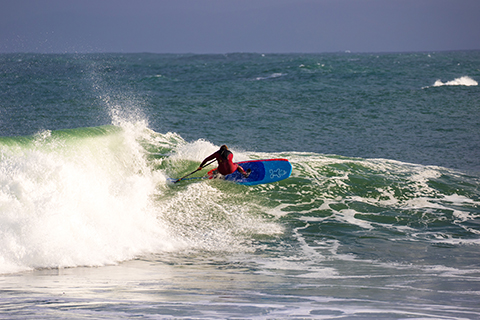 Ultimate Player: A reminder that SUP boards are the Swiss army knives of the ocean; surf, windsurf, kitesurf, one board can cover it all. Here's how.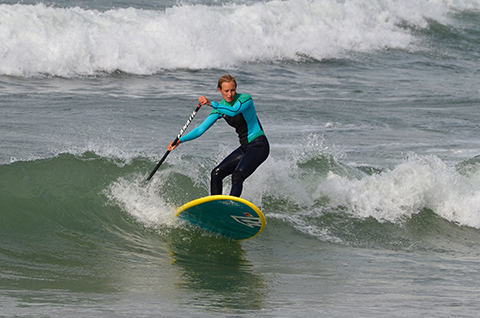 Test Report: Dave Ewer leads us along the hard path of 10'6 rigid all-rounders. The Fanatic Stylemaster, Bic Performer and Starboard Wide Point are in the spotlight.
The Apex: Marcio Franca Dias kicks off a new series that focuses on the apex of power surf moves, starting with the ultimate statement of arrival: the backhand reo.
Close Out: Fear of the Dark. Name the band whose song titles open and close this issue and win yourself a cold beer.
---
For further information email us at subs@arcwind.co.uk