Tweet
AT A GLANCE
Internationally renowned amongst travellers and surfers for its laid back pace, easygoing atmosphere and world class waves, Taghazout is a unique gem on Morocco's Atlantic coast. Conveniently located 40 min from Agadir international airport it's a short hop (2-3hrs) from most central European cities.
SEASON
Winter.
WHO IS IT GOOD FOR
Beginners 3 /5
Intermediates 4 /5
Advanced 5/5
Touring 3/5
Waves 5 /5
MORE INFO
UK passport is fine but need to fill in forms on way out/back. Closed currency is the Dirham. Worth shopping around, avoid airport for best prices. Bank in Banana Village on the way to Taghazout had some of the best rates we found.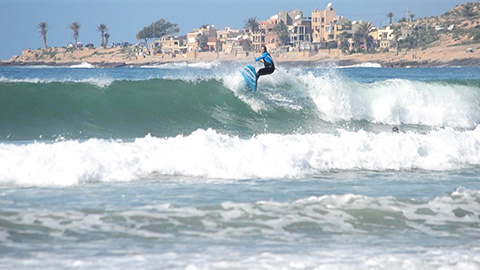 ABOUT THE CENTRES
All centres mentioned have kit for hire and offer lessons as well,  although their main focus is on surf camps/yoga rather than SUP.
HOW TO GET THERE
3.5 hour flight from UK to Agadir and about 45mins from Agadir to Taghazout.
WHERE TO STAY
Mountain Riad just outside Taghazout is very chilled and great for couples and is refreshingly inexpensive. Alternatively Surf Maroc offers one of the widest ranges of accommodation for surfers available in one place. From the serene yoga centre at Villa Mandala, the homely Taghazout Villa, the great value and atmosphere at the Auberge or the range of beachside apartments they have something to suit every surfer and non surfers too.
RIDING ON OFFER
Beach breaks around Taghazout offer some options for beginners and improvers, points at Anchor, Killers and Boilers best for intermediate to advanced paddle surfers. Immosouanne is one of the best spots with a 45 second right and is sandy so can be ridden by everyone. Needs to size to work, gets busy with proners same as Boilers and Anchor Point.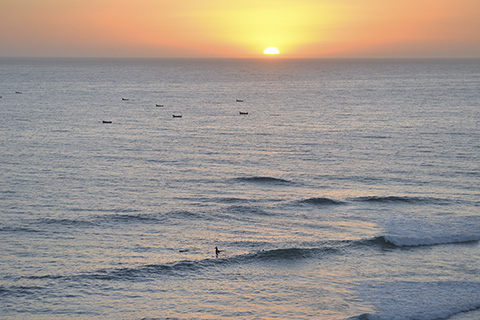 CONTACT DETAILS
Surf Maroc
www.surfmaroc.com
+44(0)1794 322 709 – from UK.
Surf Berbere (Taghazoute)
www.surfberbere.com