Tweet
SUP INTERNATIONAL SPRING 2019 ISSUE 
Wanderlust: Through Greenland, Sri Lanka, and Turkey. We ask is the 10′ surf sup making a revival, and test three class leading models. Inflatable vs composite touring boards, practical surf tips, blood testing for performance and the most exotic, demanding endurance race…

---

Subscribe and receive your copy in either Print or Digital format.
(Prices include delivery anywhere globally four times a year.)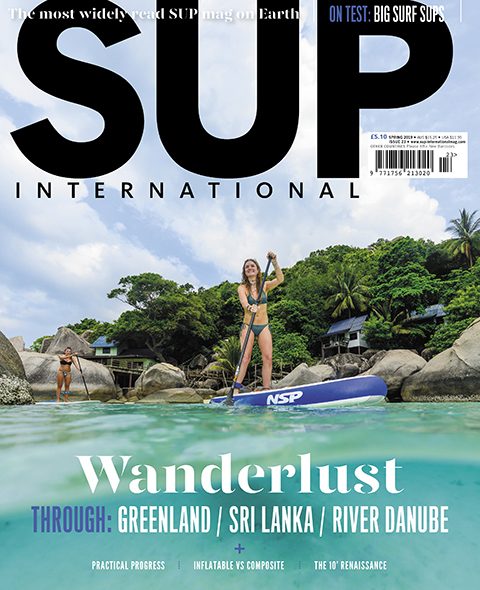 Polar Cell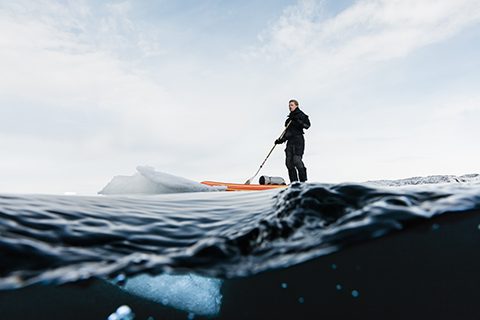 The Great Route: With 56,000 inhabitants and the status as the world's largest island, Greenland stands as a monument as a place to 'what humans can't mess up'. Michael Walther paddles the west coast to collect qualitative data for himself.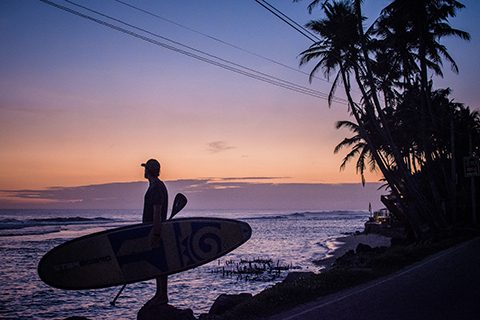 Logging in: On an exercise to chart the future trajectory of civilisation and more importantly the gliding of swells, Franz Orsi realises that Sri Lanka is the ultimate field project.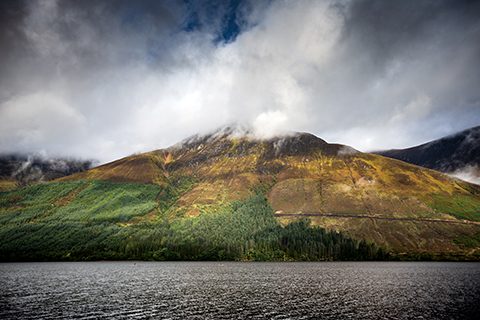 The Great Glen: The most hotly contested race in the British Isles, but possibly the most exotic, strange and beautiful on Earth? Jay Haysey and George Shillito placed 3rd and 2nd on the two day – 92km enduro.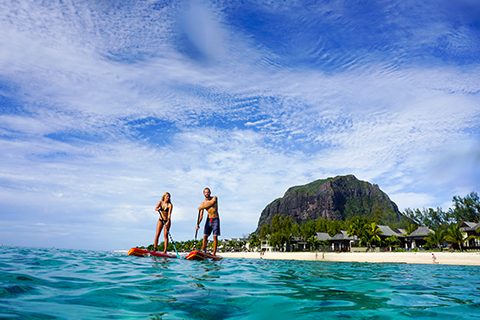 Le Morne-ing of the Earth: You've read everything about Mauritius, maybe even been a few times. Then you get the stark reminder that if you set off right now, in 12 hours time you could be charging a turquoise open ocean peak of your own.

Hadley Cell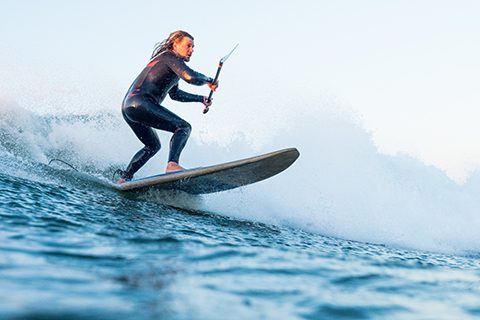 Practical Progress: The reason any of us stepped on a board for the first time was to learn something new. Finn Mullen explains the 'A, B, C' – Ability, Board, Conditions triumvirate of sup surfing and how to use it as a template to get better.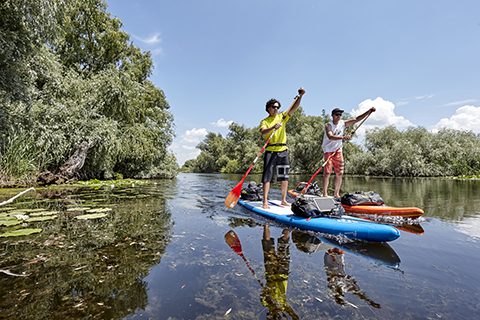 On Europe's Amazon: We had no idea that one of the most biologically diverse ecosystems lay but a budget flight away from Heathrow. Christian Penning sends notes from the green inferno of the Romanian Danube Delta.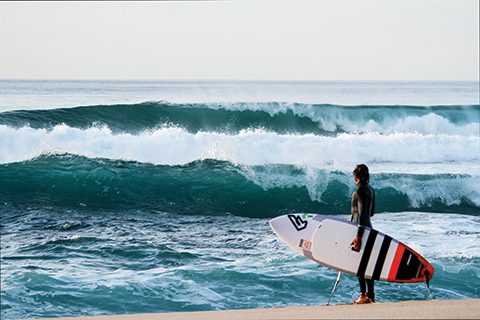 Between Storms: Is there anyone in the Anglophone world charging harder on a sup than Glynn Ovens right now? Please write in if it's you. Till then, here's what downtime in the Nazare blitzkrieg looks like.
City to Surf: A sup trip to Istanbul? We'd consider leaving the boards at home…but Lena Erdil takes a dog-leg to the Black Sea and well, it's hell up!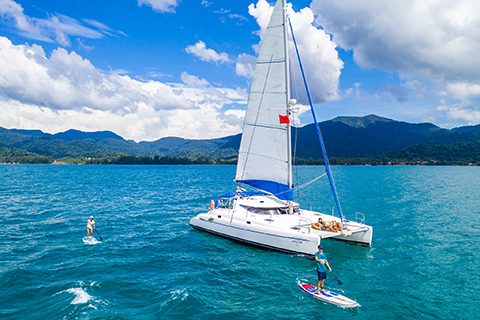 Lost In Koh Chang: A few beers, some good food, friendly locals, who wouldn't make that work? Well Daniel Hasulyo enlightens that amongst the comforts, you could also prepare for a world title out there.

Ferrell Cell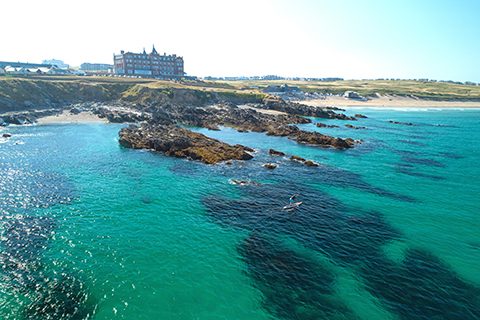 Paddle Science: Blood Testing. What do you, all sup paddlers, and all other animals have in common? Yep, blood circulating around your body. Kate Starling reveals a fundamental component that has been overlooked, till now…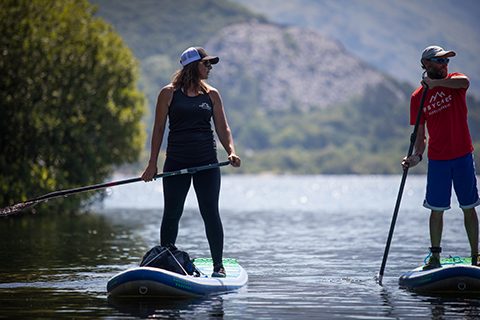 Get Psyched: Inflatable vs Hardboard. The board you think you want might not come in the construction you think you want. Stop, wait a minute and be guided with Syksey's practical reminders.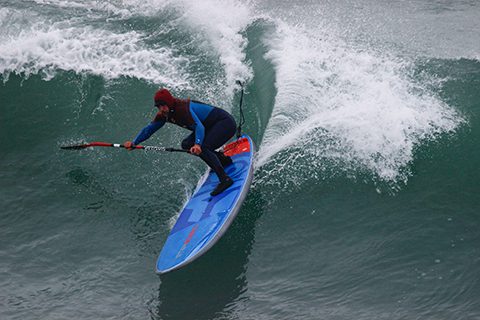 Small Minded: Wiping the slate clean. Two years ago Rob Small found himself walking away from sup. The reasons at the time were not obvious. But distance is a great elucidator, and so is the reset button…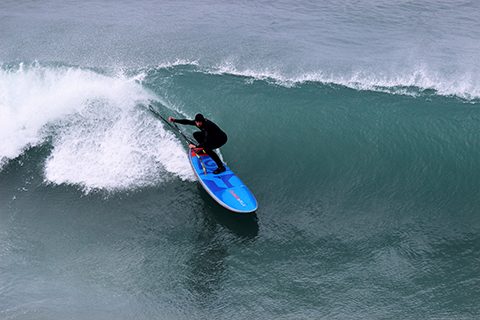 Test Reports: Remember that massive swell in February with waves as big as your nan's bungalow and with enough energy to power it for the next 25 years? That's when our classic 10' plus boards from NSP, Starboard, Hypr Nalu and Gladiator all turned up. Mercifully, we found a sheltered spot that was delivering like the Royal Mail.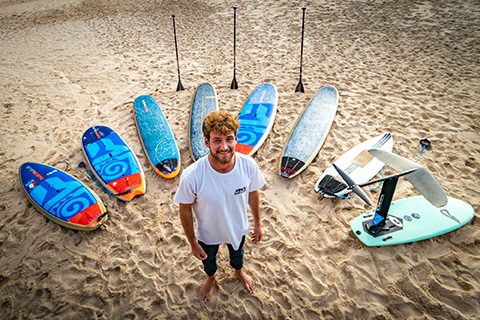 Close Out: Airport security. Just how far down the list of priorities is your board?
---


For further information email us at subs@arcwind.co.uk