Tweet
LESS THAN 100 DAYS TO GO UNTILL THE DRAGON WORLD CHAMPIONSHIPS 2018

The countdown has officially begun for the Dragon World Championships 2018, the world's only dedicated SUP team racing event, where anyone can enter. Red Paddle Co Racing are inviting paddle boarders from all over the world to come together and join them in Lake Fuschl, Austria and with entries flooding in we decided to catch up with the team on everything Dragon!
 DRAGON WORLD CHAMPIONSHIPS 2018 10 THINGS YOU NEED TO KNOW!
THE LOCATION
The 2018 Dragon World Championships will be based in the picturesque village of Fuschl am See at the Alpine leisure resort of Fuschlseebad, twenty minutes from Salzburg, Austria. The races will take place on the emerald waters of Lake Fuschl surrounded by incredible mountains and alpine scenery.
2.THE BOARD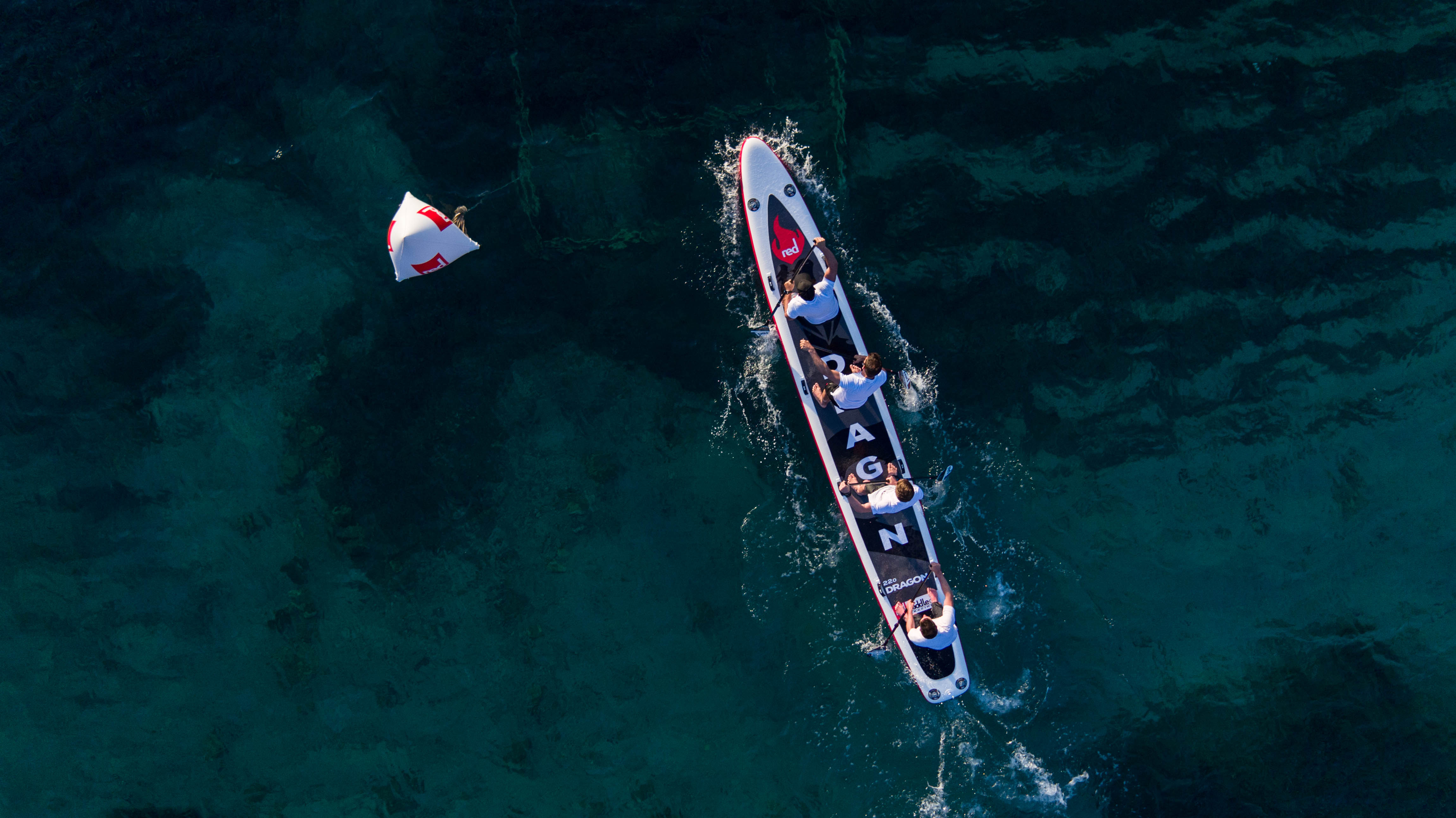 Red Paddle Co believe team SUP racing is taking the sport to the next level so have designed their first four-person race board; the 22'0'' Dragon. This board promises to redefine the competitive SUP racing scene with competitors benefiting from the power of eight arms and team camaraderie.
At 22 feet long, 34'' wide and 8'' thick, the Red Dragon is a world apart from any other board on the market. Featuring a slim body, high sides, a profiled nose and built using leading MSL© technology, the Red Dragon rises out of the water and slices through the waves whilst being light and easy to transport. It is also covered in an extra-large deck with a large dragon design, warning other competitors to watch out if they don't want to get smoked!
THE MISSION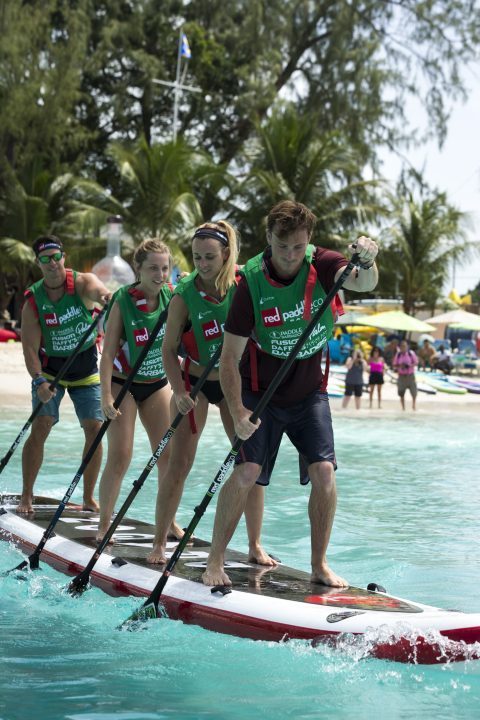 Following on from the success of last year, the Dragon World Championships mixes fast, fun team racing with a party vibe like no other with a mission to create an event that is inclusive to all. Each race will vary in length and format, designed to not only test speed and power, but team camaraderie, coordination and determination! To further cement the DWC as an event for all, there will be a Grand Prize for one lucky team chosen at random no matter their race ranking!
NO QUALIFICATION REQUIRED
For 2018 there is no entry or qualification requirements for the Dragon World Championships. This means that anyone and everyone who has a passion for SUP is welcome!We already have family teams made up of mums, dads and their children, groups of friends looking for a unique, fun weekend away, plus some winning teams from the 2017 Dragon World Championships in Barbados looking to defend their titles.
THE RACES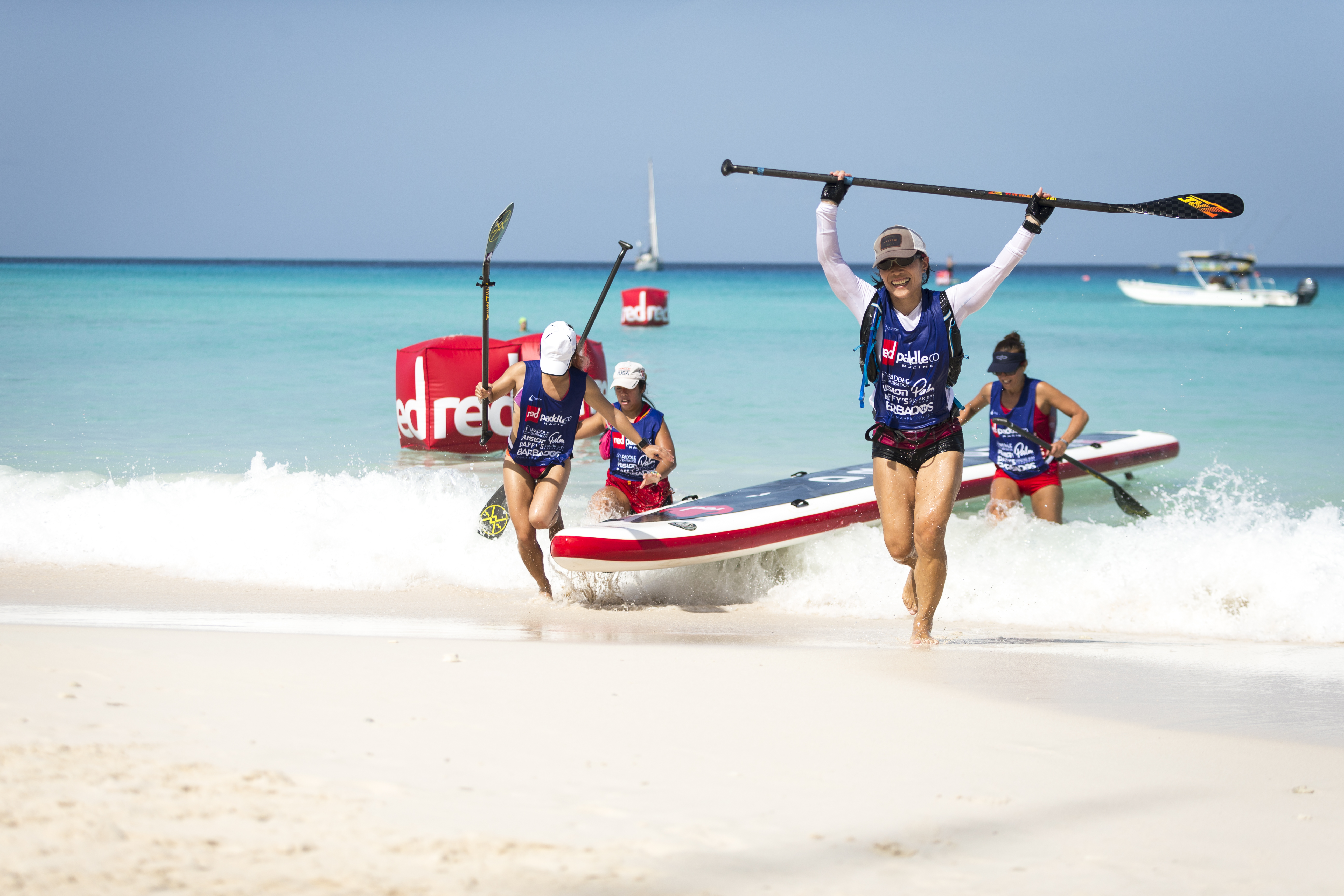 The Dragon World Championship races will see teams battle it out in two competitive elimination rounds. Round one will pit the teams against each other to secure a strong position and progress through the races to decide on a ranking/seeding system for round two. Round two is then a chance for any teams who were knocked out in the earlier races to re-group and charge through the heats to take on the victors in round one.
DIVISIONS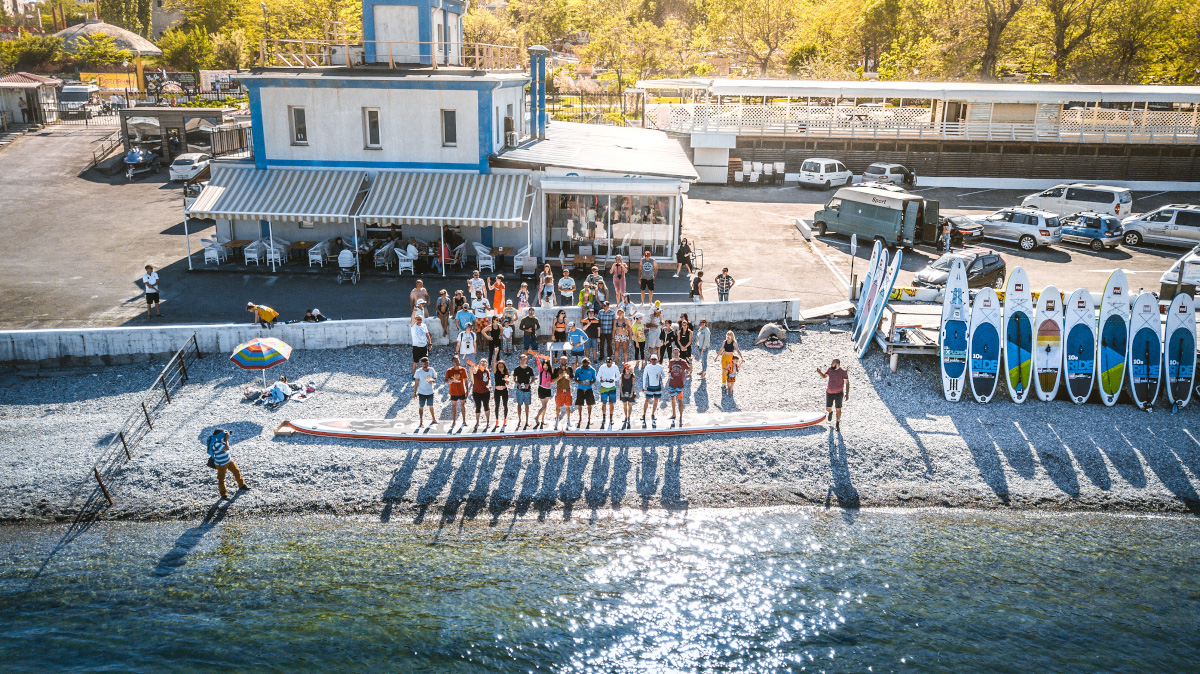 The races are designed to test team camaraderie as much as flat out speed and power. As such there will be no divisions with both men, women and mixed teams competing for the title of Dragon World Champions. Since the launch of the Dragon it is clear that the teams who work together have the biggest advantage – an advantage which far outweighs any gender classification.
COUNTRY PARTICIPATION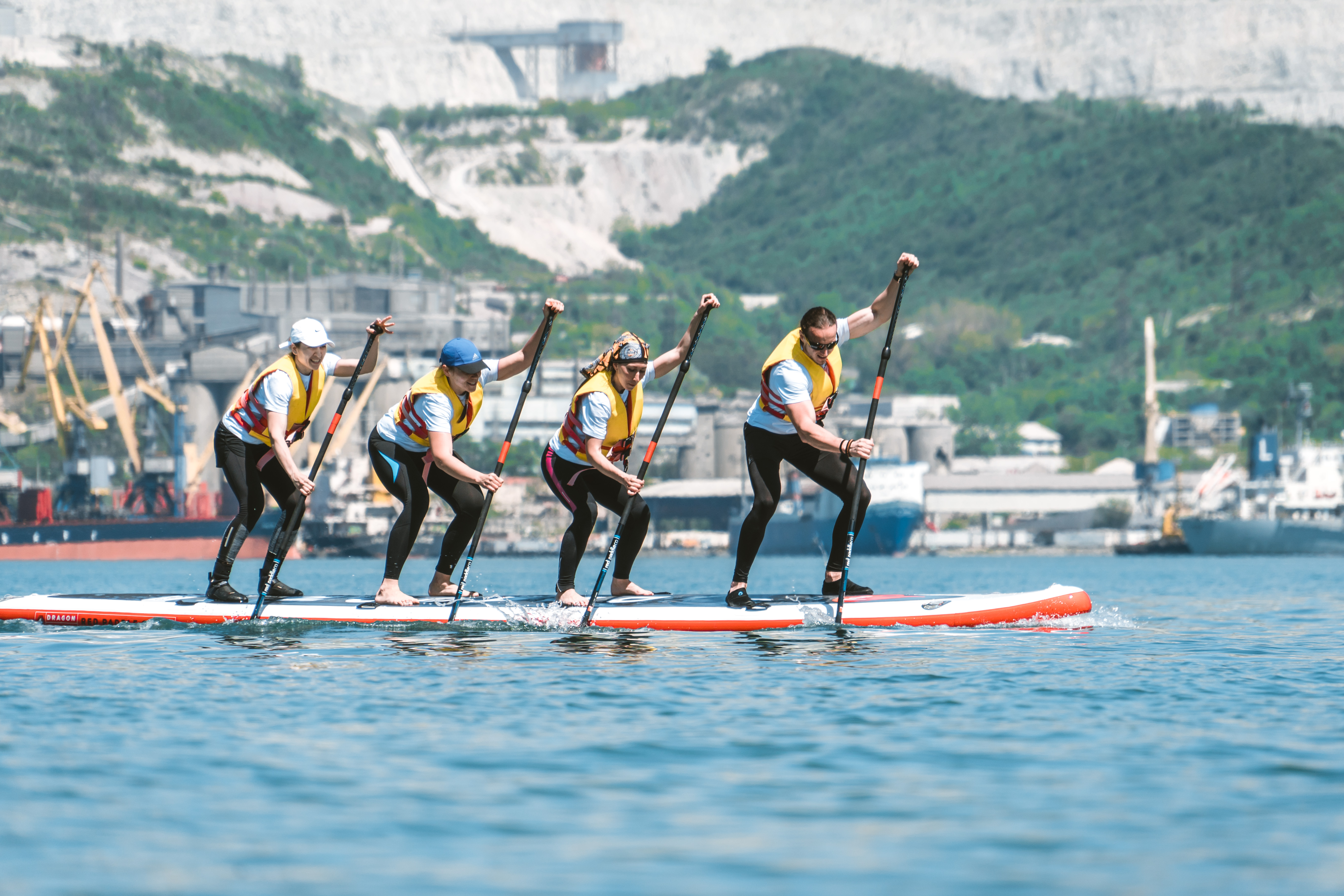 Since originating in Hawaii, SUP has seen a global growth in participation. The Dragon World Championship wanted to represent this. Bringing together paddlers from across the globe the event allows all nations to unite and share the sport.
THE SCHEDULE
The following schedule is subject to change. All racers must be available to compete during the below scheduled racing times unless released.
FRIDAY 31STAUGUST
11.00: Dragon World Championship event village and registration opens
11.30 – 17.30: Open practice session. Guru bar support
17.30: Event village and registration closes for day one
18.30: Opening party at Mohrenwirt Hotelfor all
18.30 – 21.00: Continued registration at Mohrenwirt Hotel
SATURDAY 1STSEPTEMBER
08.00: Event village opens
08.00 – 09.00: Final opportunity for late registration (prearranged only)
08.00 – 10.00: Practice session
10.00: Dragon World Championship race briefing
10.30: Round one racing begins
17.00: Day one racing finish
17.30: Event village closes
18.30- 21.00: Poolside Party for all at Fuschlseebad
SUNDAY 2NDSEPTEMBER
08.00: Dragon World Championship event village opens
08.30: Race briefing
09.00: Round two racing begins
15.00: Racing ends
16.00: Closing ceremony and prizes
17.00: Event ends
HUNDREDS OF DRAGONS
Whether you are wanting to train for a Dragon World Series eventor the Dragon World Championships, there are hundreds of the 22ft Red Dragon Inflatable paddleboards available to hire at Red Paddle Co SUP schools and centres around the globe. For your chance to test out the beast, talk to your local Red Paddle Co schoolor get in touch with team@redpaddleco.com.
SOCIAL MEDIA
Red Paddle Co will be posting live updates, photos and videos from the competition on social media. Follow along on Facebook, Instagram and twitter and don't forget to use the official hashtags #unleashthedragon #DWC2018
Facebook: Red Paddle Co
Instagram: @redpaddleco
Twitter: @RedPaddleCo
Youtube: RedPaddleCo
For more information on the Dragon World Championships and to enter please visit: www.dragonworldseries.com/dragon-world-championships