Tweet
Starboard put their Welded Rail Technology to the test against the industry standard, glued SUP board.
They are now offering a 6-year warranty this season on all ZEN models!
Watch the test video here
Starboard tell us more..
Why should you choose a Starboard SUP board with Welded Rail Technology?
We tested Starboard SUP's welded rail technology against industry standard glued rails, and the results were EXPLOSIVE. Starboard's Welded Rail Technology is proven to last longer than conventionally glued boards.
With five years of development, welded rail technology was introduced in 2018. And since then, all Starboard inflatable SUPs have been built with Welded Rail Technology.
>> Longer lasting
>> No leakage
>> Safe and reliable
Since the introduction of Welded Rail Technology, the warranty rate concerning leakage has rapidly decreased to under 2 out of 1000 boards, and as a result, we are offering a 6 year warranty* this season for all Zen boards!
6 year warranty is the longest warranty of any inflatable SUP in the SUP industry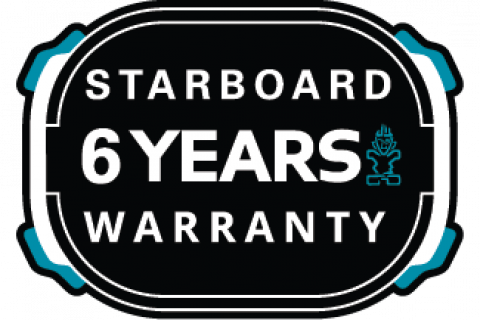 Purchase Starboard Zen between March 1st – August 20th, 2023 and register for a 6-year warranty here 
More information on Starboard SUP's welded rail technology here