Tweet
SUP INTERNATIONAL AUTUMN 2023
Dawn Patrol: Amazon SUP adventure; London SUP experience; Think Picture, Think Story, Uganda mission; The Bell Tower of Curon; Lake District challenge; Hecate Strait crossing; SMIK score in Western Australia; Epic Mauritius waves; Finn Mullen's swell season; Seven diverse boards on test and Eight Days at Sea with Brendon Prince!

Subscribe or purchase a single copy in either premium Print or Digital format.
(Prices include delivery anywhere globally four times a year.) The Digital Edition is available now, print edition in shops and with subscribers soon.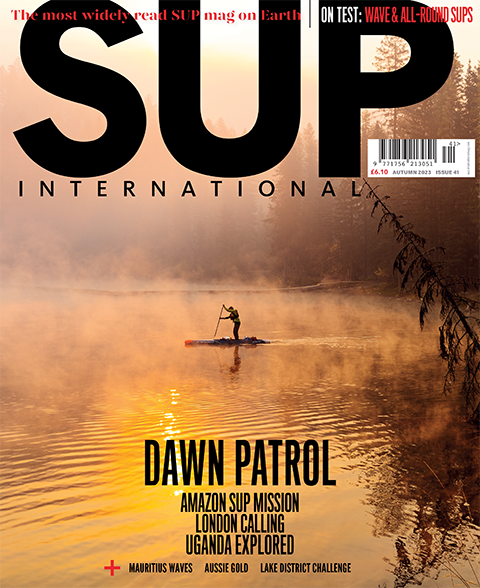 Cover Bruce Kirby finds a moment of tranquillity, as the mist clears in the stunning Canadian Lakes. Photo Nicole Leclair.
---
Rivers
Amazonian SUP Mission: Tony Bain and Thomas Schillig head out to the Madre de Dios in Peru for a paddle adventure with a far deeper meaning than any normal mission.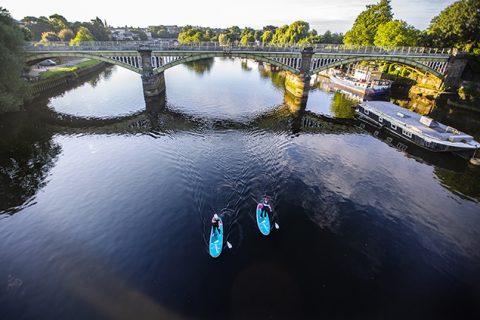 London Calling: John Carter and a crew from Starboard, head into London to scout out the SUP scene around Kew Bridge on the River Thames.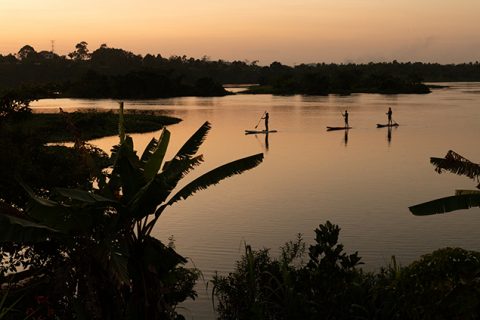 Think People, Think Story: Tommy Hatwell heads out to the small village of Bujagali on the River Nile in Uganda, on a mission to deliver a life-changing project and tell the story through his amazing pictures.

Adventure
The Bell Tower of Curon: Chiara Slijk, Giulio Ballaerini, and Chiara Pandora Socin spent a memorable day exploring the mystical waters and iconic landmarks of Lake Resia in Italy.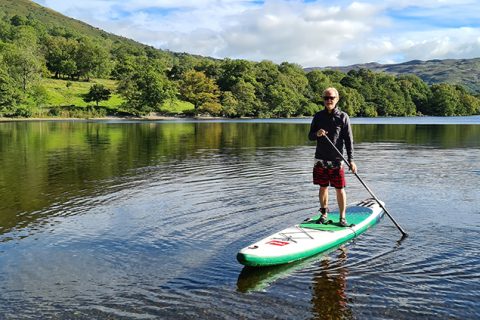 Lake District Perimeter Challenge: John McFadzean set out on a personal challenge to paddle around the perimeter of twelve of the Lake District's bodies of water.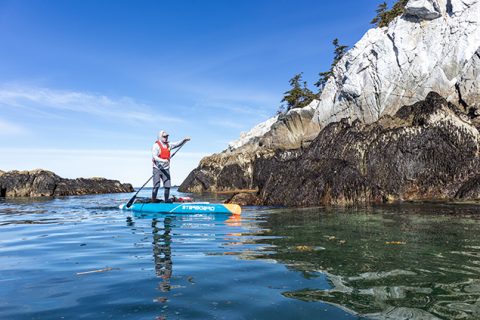 The Hecate Strait: After years of planning and training, the stars finally aligned to allow Norm Hann and Bruce Kirkby to become the first people to paddleboard across Canada's notoriously dangerous Hecate Strait.
Waves
Just Our Luck: Wesley Fry and Skyla Rayner look back on a road trip to the northwest of Australia, which was hampered by bad luck and costly errors, but the sun shone down on the SMIK crew and their patience was rewarded with some all-time wave sessions.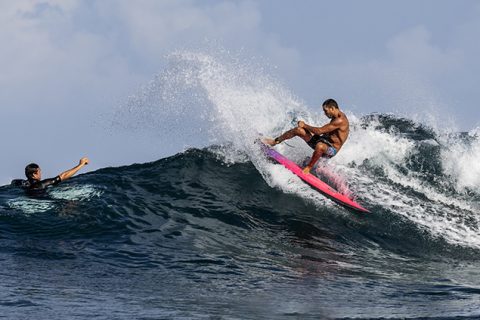 Le Morne Sessions: Arthur Arutkin and Nikos Kaklamanakis share their impressions of the wave SUP scene in the beautiful area of Le Morne, Mauritius.

Knowledge
Swell Season: Finn Mullen reflects on how autumn swells bring busier lineups, and how best to navigate the dynamics that brings to small coastal communities.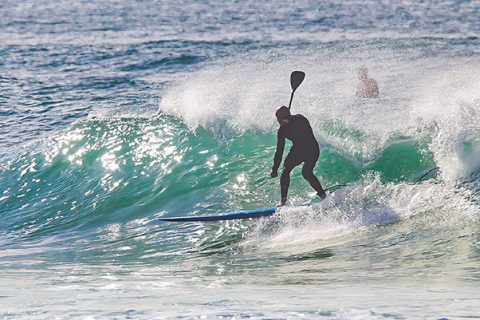 Tested: Our test team gets to grips with seven awesome new boards from Aquatone, Aqua Marina, Aztron, Bluefin, Loco, Starboard, and Tidal Rave.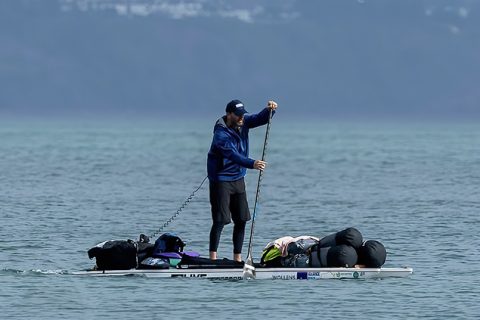 Close Out: Brendon Prince closes out our Autumn issue with the story of a unique adventure where he spent eight days at sea armed only with his SUP and a few provisions.
---

For further information email us at subs@arcwind.co.uk