Tweet
SUP INTERNATIONAL EARLY SUMMER ISSUE 
Journeys: Bart De Zwart's Maldives mission; Thomas Oschwald finds a way to mix holiday and adventure in Crete; Emily King and Charlie Head endure a gruelling seventeen-hour paddle around the Isle of Wight; Vinni Martins heads to Bali; Ollie Laddiman scores Hells Mouth; Colleen Carroll and Seni Graves explore Oregon; John Carter discovers Port Isaac; Finn Mullen interprets surf forecasts; behind the scenes with John Hibbard at the Red Paddle Co; Conner Baxter's training tips; Dave and Blue Ewer talk rail work; Tested, four awesome boards from Aztron, Bluefin, Starboard, and Aquatone; Joe Thwaites recounts his life journey!

Subscribe or purchase a single copy in either premium Print or Digital format.
(Prices include delivery anywhere globally four times a year.) In shops soon.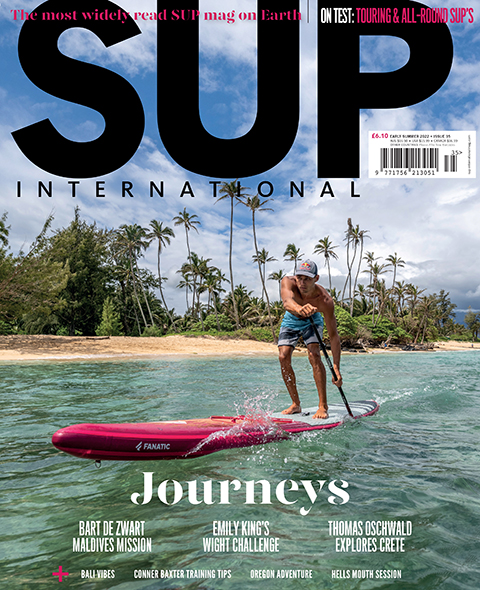 Cover Arthur Arutkin is in full race mode at Camp One in Maui, Hawaii! Photo Fishbowl Diaries.
---
Venture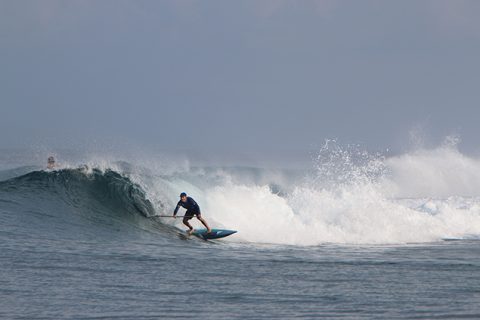 The Journey:
Bart De Zwart tells us about his new life, sailing guests around the world on a catamaran, with his journey kicking off in the stunning Maldives.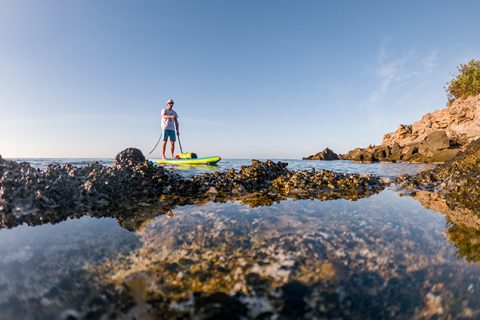 Downhill Run:
Thomas Oschwald finds a solution on how to balance his lust for adventure along with his family life, while on holiday in Crete!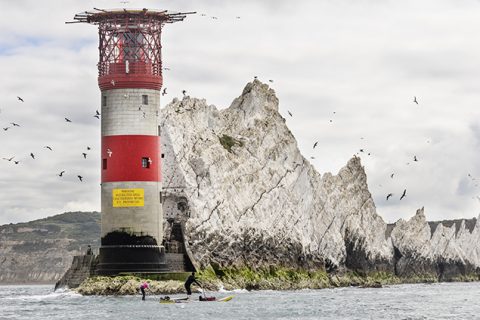 The King's Challenge:
Emily King and Charlie Head endure a grueling seventeen-hour paddle around the Isle of Wight, to help raise money for the Isle of Wight Youth Trust.  

Discovery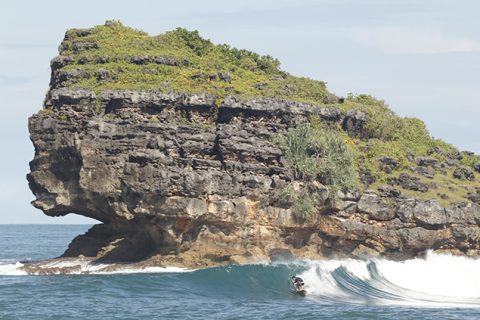 Bali Vibes:
With the world opening up after two years of travel restrictions, Vinni Martins wasted no time booking a dream trip to the surfer's paradise of Bali.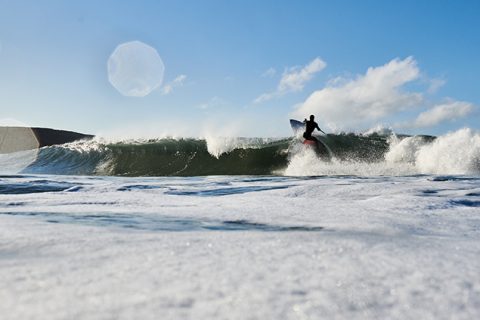 Hells Mouth:
Ollie Laddiman tells us about a special day where the stars aligned for a much-needed SUP session at one of his favourite Welsh breaks… Hells Mouth!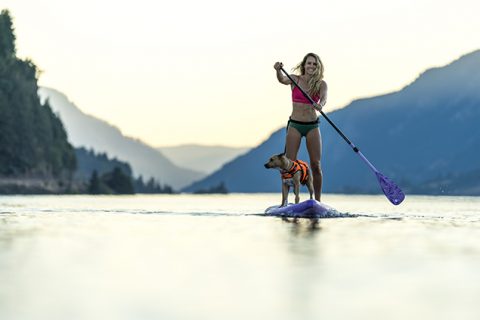 Exploring the Great Backyard:
Hood River locals, Colleen Carroll and Seni Graves head out on a spontaneous adventure to explore a local lake in their own backyard.

Pathways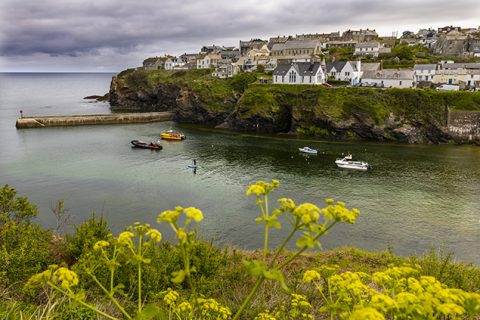 Cornish Therapy:
John Carter goes exploring around Cornwall and finds the lovely fishing village of Port Isaac to be just what the Doc ordered for some SUP therapy.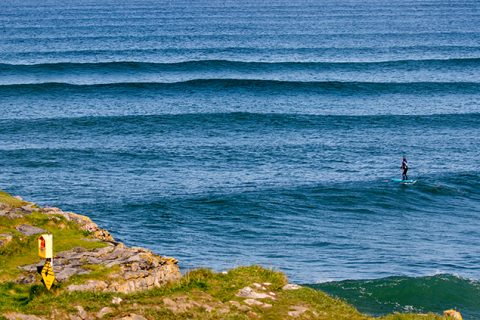 Wave Theory:
Finn Mullen breaks down the basics of interpreting surf forecasts and how to apply their predictions.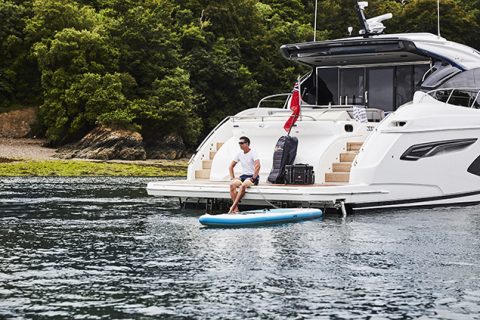 Code Red:
We go behind the scenes with Red Paddle, to catch up with John Hibbard, the founder, and CEO to discover how his journey started with inflatable SUP'S.

Knowledge 

Conner Baxter:
Multiple-time SUP Racing World Champion – Conner Baxter – gives us an insight into his training methods as he sets up for a potentially busy year on the race circuit.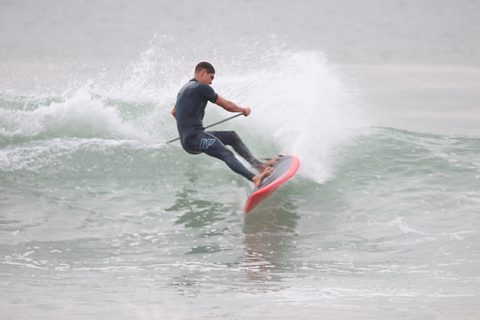 Rail Work:
Dave Ewer talks us through the art of rail work with some awesome analysis on how to improve your SUP technique in the waves.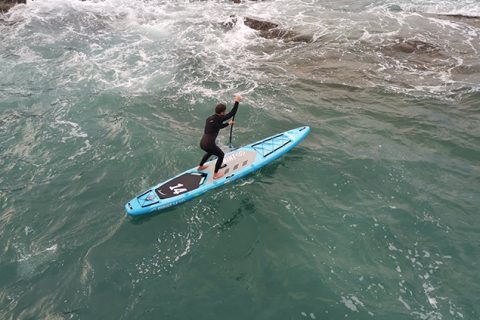 Tested:
Our test team checks out four awesome boards from Aztron, Bluefin, Starboard, and Aquatone.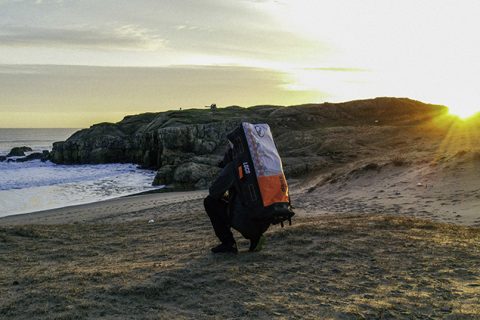 The Close-Out:
Joe Thwaites ponders the journeys he has taken to get him where he is today!
---

For further information email us at subs@arcwind.co.uk