Tweet
SUP INTERNATIONAL EARLY SUMMER 2023
Positive Energy: Bruce Kirkby's expedition board; Peru's endless lefts; 7 boards on test; The Yukon 1000; James Otter's art of making; Whitewater rapids; Bali longboard SUP comp; Scottish adventure; Alternative craft; New Caledonia; Sian Sykes technique and SUP safety tips.

Subscribe or purchase a single copy in either premium Print or Digital format.
(Prices include delivery anywhere globally four times a year.) The Digital Edition is available now, print edition in shops and with subscribers soon.
Cover Jade Howson from Laguna Beach, California, paddling up the lush north coast of Maui, Hawaii.  Photo Johann Meya / SIC.
---
Challenge  
Mission 'Sprint Expedition':
Bruce Kirkby was charged with designing the 'ultimate SUP board for exploration and touring'; he explains the process of producing the Starboard 'Sprint Expedition'.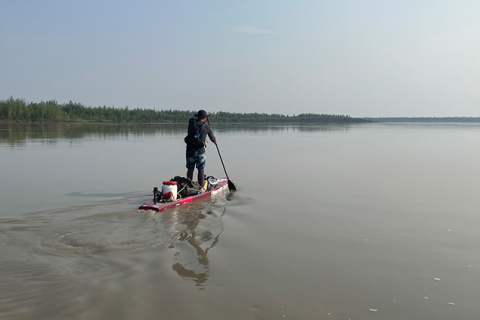 The Yukon 1000:
Nicolas Fayol brings us into the heart of the Yukon 1000, as he looks back on his experience at one of the world's toughest paddle races.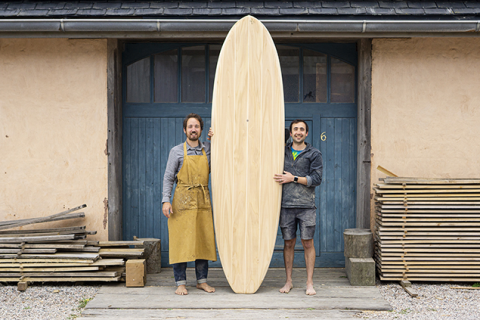 The art of making:
We catch up with James Otter, the passionate man behind Otter Surfboards, to hear about the process behind their incredible handmade wooden surf and SUP range.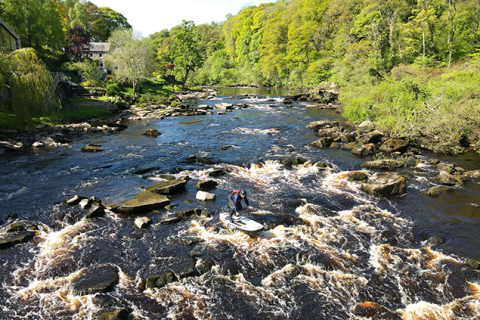 Rapid response:
Joe Thwaites delves into the wonderful world of white-water SUP in the northeast and outlines some basic guidelines on how to equip yourself to battle it out on the rapids!

Adventure
Peru's endless lefts:
Peru boasts more than 3000 km of coastline, which is home to some of the longest waves in the world! Maria Andrés and her partner in crime, Tom Soltysiak, headed to South America to investigate some of its premier spots.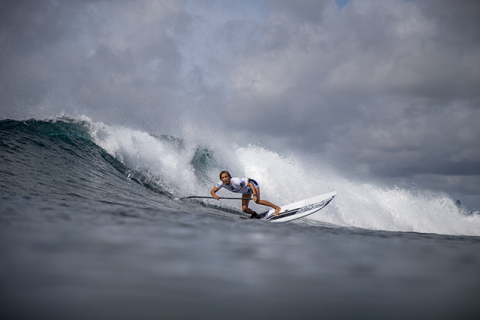 Cosmic experience:
Scott McKercher tells us about the cosmic vibes at the awesome longboard SUP Revolution event in Bali, where fun, performance, and good times flowed.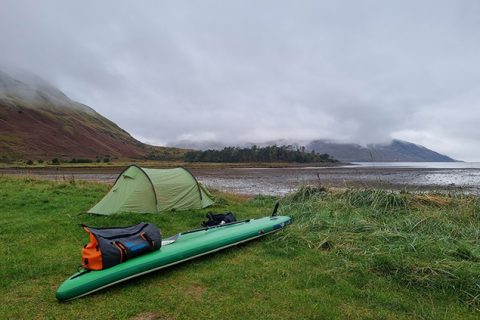 I'm going anyway:
John McFadzean looks back on his arduous two-day SUP trip to the most remote pub in mainland Britain, which as sod's law would have it, was closed when he finally arrived!
Caledonian dreams:
Blue Ewer left the depths of the UK winter in exchange for a month of SUP training in New Caledonia. We hear about his adventure, which turned into a love story with this South Pacific paradise, despite some sharky encounters!

Knowledge
Alternative craft:
With summer's small wave season upon us, Finn Mullen dips into the fun factory and tries out some alternative craft for your wave-riding pleasure.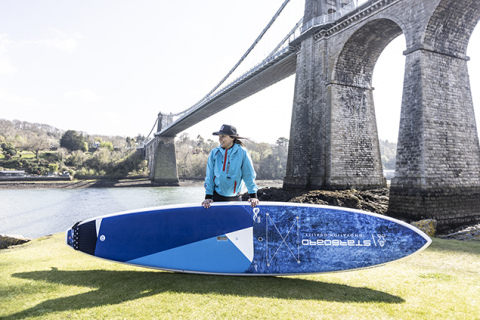 Finding your rhythm:
In part two of her technique series expert coach, Sian Sykes, focuses on upper body fundamentals to help find your rhythm during the paddle stroke.

On Test
Tested:
Our test team checks out seven awesome new boards from Aztron, Aquatone, Aqua Marina, Loco, O'Shea, and Starboard.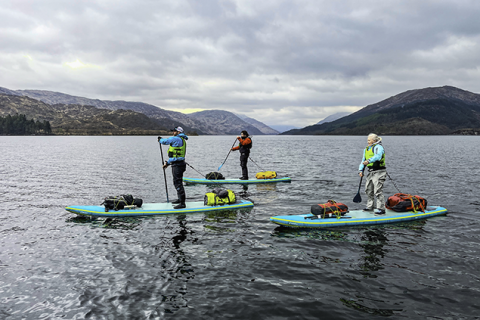 Closeout:
Phil Plume, head honcho from Cave Active Adventures gives us a few simple safety tips to consider when heading out on your SUP this summer.
---

For further information email us at subs@arcwind.co.uk