Tweet
GET PSYCHED #12 –

EXPEDITION RED LINES.
With – Sian Sykes
Photos – Ian Finch

Your paddle skills are in place, you're tuned into your lovely touring board and those distant horizons are calling you in. It is time to go on an expedition! But before we strap the boards on the roof and head for the nearest coastline, what does it actually mean to go on 'expedition?'
Expedition is one of those words that we know the intent of, but perhaps not the specific meaning. A reasonable answer might be, 'going SUP touring with a few kit bags'. Quite interestingly, expedition comes from the Latin for 'freeing the feet': from ex – 'out', and ped – 'foot'. The dictionary definition is 'to set out with aggressive intent, on a journey with a particular purpose especially that of exploration, research, or war'. Well, standup paddle crafts have been used for all of those through history but we'll concentrate on the first one: exploration. 
We probably also hope our expedition has an element of adventure, and we can easily describe adventure as an outing with risks you cannot overcome by merely waving your credit card at them. So let's have a look at some of the most common problems that thwart expeditions, and how to avoid them. 
Going on an expedition is one of the big appeals for so many paddlers, a journey with excitement and a real sense of adventure. Before you jump onto your board, remember the heuristic trap article I wrote a couple issues back (i.e. we've always done it this way, it must be safe), think also about the lemons that we're always collecting. We want to avoid those as much as possible to allow us to have a good time on the water without having any epics (in a bad way).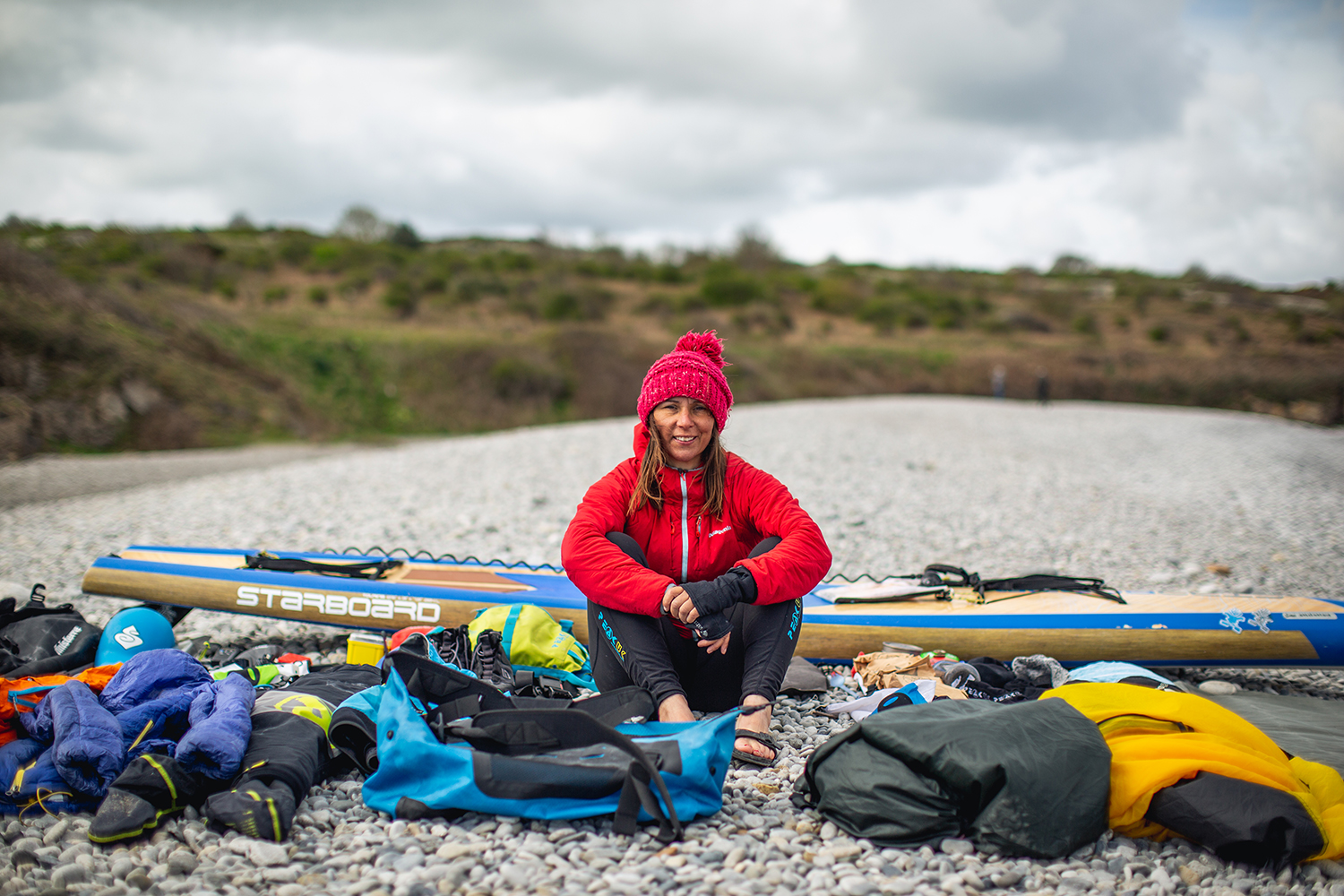 Don't suck it and see
Planning is the key element before embarking on an adventure with your board.  Remember the lemons, take the time to do your research, study the weather patterns and see how it behaves, study maps. Identify possible risks, access and egress points, and contingencies including escape routes. You will start to formulate an A-Z for your trip which you can pull out of the bag to deploy. During my trip around Wales, I developed my A-Z and depending on how I was feeling and the predicted conditions, and I would adjust accordingly. This meant each day I wasn't fazed by either internal or external factors at all as I was prepared. Not taking the planning part seriously is one of the biggest mistakes you can make on a trip.
Flippant risk taking
This is a very simple concept so I'll keep it brief. It's important to know the risks and make educated decisions based on those risks. Even the most spectacular expedition is never worth risking your life for.
---
"Going on an expedition is one of the big appeals for so many paddlers, a journey with excitement and a real sense of adventure."
---
Goldilocks packing
When planning your journey, you want to make sure you have all of the necessary kit but there's a fine line, don't overdo it and pack like you're off for three months on a cruise ship. Be sure to think of ways to cut down on what you take and only pack the necessities or you will struggle; the extra weight on your board will slow you down and you will only be cursing yourself with any portage have to do. 
Top tip: make a note of items you haven't used on a previous trip (not including safety equipment) and then revise the list for the next time you're out on the water. Over time you will find out what kit works for you and what key essential items you will need to take.
Of course, being too minimalistic is a dangerous path to take, so ensure you have the gear for 'get out of trouble' scenario, such as extra clothing, food and water.
Got the gear, now get the idea…
Once you know what kit you are going to take, you have to be sure you know how it all works. Thoroughly test it and develop confidence in the equipment you are taking.  Be super slick and always have everything in a certain place to minimise faff time; colour coded dry bags are a great way of knowing where your kit is. 
Do not defy the weather gods
Having access to weather forecasts is fundamental and key to your success on a trip.  Don't overlook it! Not following the weather patterns and forecast can be a costly and trip-ending mistake.
When you are informed, you can prepare and create a plan. According to the wind direction and strength, will you able to take advantage of the wind on your tail or will you have to wait for the wind to die down before you can continue. Paddling in good weather is crucial to your success during your expedition.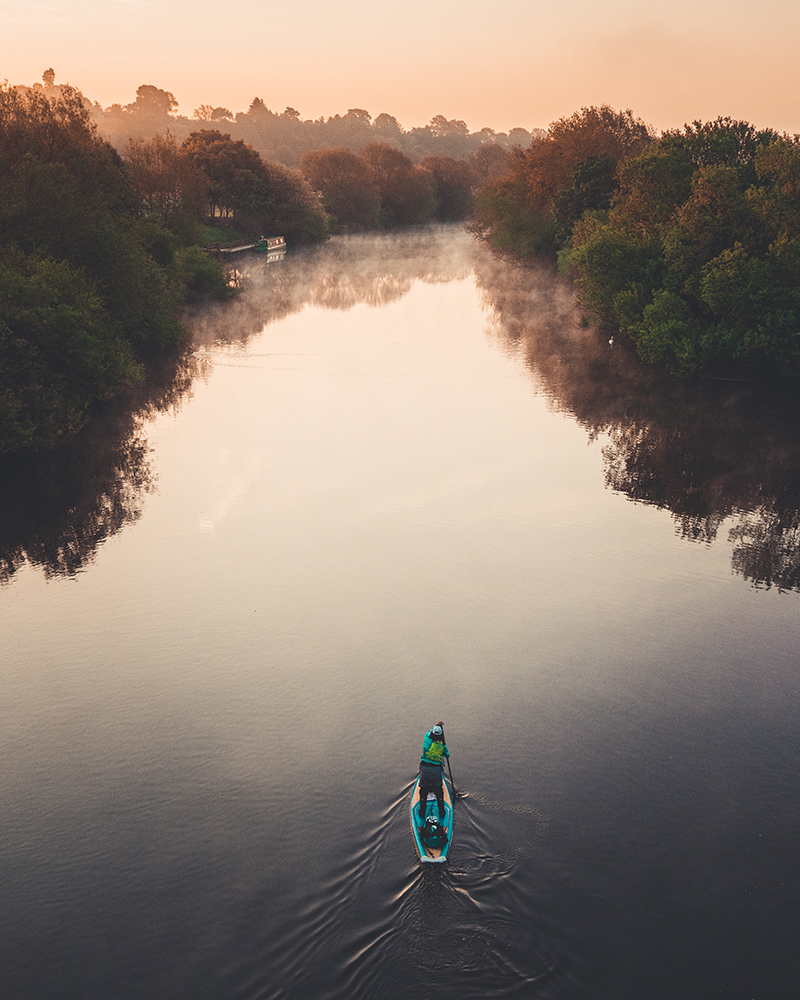 Don't spoil it for others
One of the great pleasures of getting away from it all is to experience the beauty that surrounds you. Don't spoil the experience for others to enjoy by not cleaning up after yourself. Remember to leave no trace. We are all passionate about the outdoors and we need to make sure we protect it by being responsible. So be mindful when and where to set up camp, toileting and remember to carry out all your litter with you.
Don't get hungry
You never want to put yourself in the position of running out of food and water. You won't last long without water and without food you won't be strong and be switched on. I knew for my trip around Wales what food it could cope with to perform. When you're paddling on extended sessions, if you only drink when you start to feel thirsty you're already too late to stay on top of your hydration. 
Self reliance
Your trip should be based around your level of ability. Certainly being psyched for the expedition does help, but your skill and ability will help and aid you during the execution to minimise any potential 'epics'. Remember on expedition, not only do you need to consider yourself, but any impact you might have on others, such as the emergency services, your paddling companions and the general public. So, the key point here is to be self-reliant and make sure you have all of your bases covered.
Keep the ego in check
Humans are hardwired to desire acceptance and we have the potential to do insane things in the name of gaining the respect and admiration of our peers. And let's face it, no one likes to admit defeat or weakness, however don't let the ego take over, listen to your gut and accept things for how they are and put any enforced lay ups down to lessons learnt. It is with trial and marginal error that we grow and develop. SUP INTERNATIONAL
---
ABOUT SIAN

Sian is a fully qualified International Mountain Leader and SUP instructor in Wales, UK and runs her own business Psyched Paddleboarding www.psychedpaddleboarding.com Sian has travelled the world, building up vast experience of leading expeditions to Nepal, Mongolia, India, China, Peru, Morocco, Iceland, Europe and the Alps. Sian's mission is to inspire others to SUP and to offer high quality SUP training and safety advice. She offers memorable stand up paddle boarding adventures whether hiking to a tranquil wilderness lake, exploring stunning coastlines and of course leading SUP expeditions.