Tweet
SUP VERSATILITY –
THE ULTIMATE PLAYER

Words – Finn Mullen // Photos – Katie McAnena, Billy Mullen & Mikee Hamilton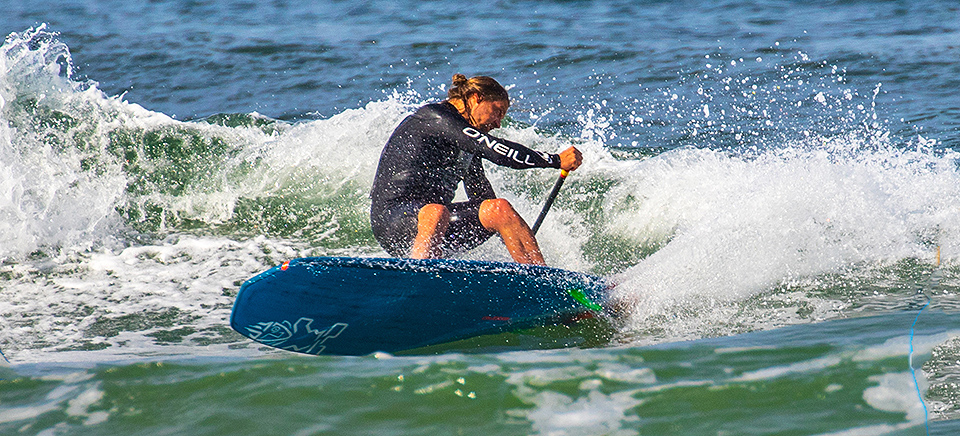 From riding waves of all sizes to doubling up as a light wind windsurf or kite board, SUP boards really are the ultimate all-round player. Finn Mullen offers some words of appreciation for our favourite craft.
These days it's not enough that your car drives you from A to B or your phone can actually make a phone call, we expect more than that. Phones have to be able to re-program satellites in space and cars must be able to transform into mountain climbing, all-terrain pursuit vehicles, just in case we meet a slight incline on the school run. Anything must be able to do everything is the modern mantra but it's not just inanimate objects, the rise of the multi-functional human is also nigh. Sports marketing gurus have named the current generation of all-rounders 'poly athletes' and SUP can claim quite a few amongst its ranks – Kai Lenny, Zane Schweitzer, Iballa Moreno and Fiona Wylde all have world class skills in other board sports and of course let's not forget the O.G.'s – Robby Naish, Laird Hamilton and Gerry Lopez. Amongst all the talk of ultimate watermen and waterwomen though have we overlooked the real star of the watersports world – the humble SUP board! Familiarity can breed contempt they say and as the SUP market has matured into many niches, I still feel a deep appreciation is due to just what a Swiss army knife of a board SUP's are and which no other craft can come close to in terms of versatility.
BIG OR SMALL
Any modern SUP surf board has an extraordinary range in terms of what waves it can ride. Sure modern surfboards and longboards have in the hands of a skilled athlete an extreme range also – think Tom Curren's infamous 1994 session in 10-15 foot barrels in Indonesia on his 5'7" fish or Lost surfboards seminal movie "5'5" x 19 ¼" which again challenged thinking on what size of waves were possible on small 'fish' surfboards. But these were amazing performances by even more amazing athletes, if we are talking range of waves, size and type that one board can handle for an average user, then SUP boards really do offer the versatility that is challenging for any other craft to match. Six foot or six inches, the ability of SUP's to glide across all water states is, lest we forget, the reason so many of us fell in love with this sport in the first place. I love the feeling of knowing in the back of my van there's a board for all seasons and many a mission to the beach has been saved by my SUP while others have sat waiting for wind or waves to improve. Haters will hate but SUP gets you more water time in more wave heights than any other type of board without needing a black belt in dude-itsu.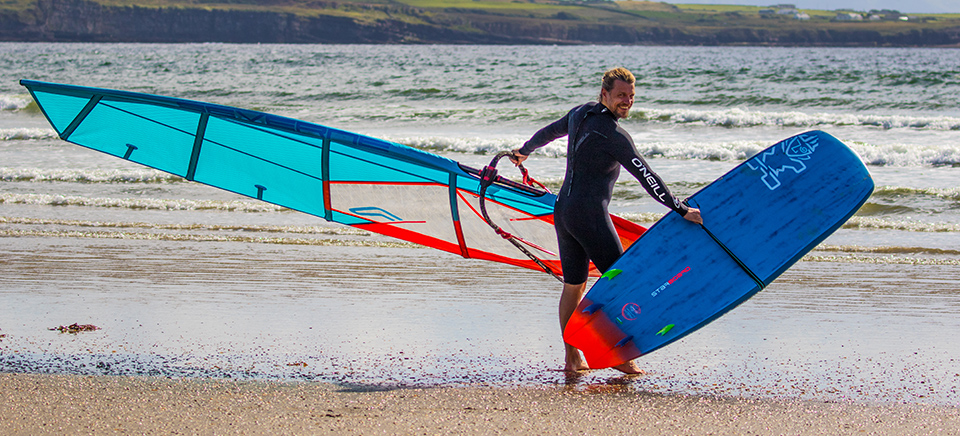 WINDSURF
The early SUP movement was pioneered amongst others by the windsurf industry. They had the scale, infrastructure and technology to roll out the sport to a ready-made market of users always yearning for a no-wind activity on the water. The cross-over didn't stop there when someone realized these high volume SUP boards were actually a lot of fun to windsurf and not only offered a genuine light wind experience but more importantly allowed beginners and experts to hone their technique on one board with a dual use – and so the windSUP movement was born.
Obviously any one-board solution always has to have a compromise and with windSUPs that is high wind performance but that kind of misses the point. Just as SUP's offer up the ability to transform marginal waves and flat water into meaningful water workouts, windSUPs allow you to practice with purpose in light winds. The natural gliding ability of SUP's gives a rewarding non-planing experience where body movements and transitions can be slowed down, practiced and refined whatever your level.
If you're a paddler looking to cross over to windsurfing the sport offers an option when the wind picks up, the curse and ruin of many a good SUP session. Equipment wise because windSUPs work best in light winds you don't necessarily need the high end rigs normally seen on windsurfers and manufacturers have recognized this in the production of 'softer', less battened sails which work better in lower wind speeds and offer another important benefit – they cost less! The Arrows iRIG is an even further evolution of windSUP sails offering a fully inflatable rig and they also produce an attachment which allows it to be retrofitted to any inflatable SUP even if it doesn't have a windsurf mastfoot fitting.
A lot of brands include the option of a windsurf mastfoot fitting as standard on some of their SUP boards and dedicated windSUP boards may have additional fittings such as footstrap inserts and a daggerboard in the centre of the board to improve upwind performance but what if your sup board has none of the above?
Windsurf shapers or board repairers can retrofit a mastfoot fitting to any suitable SUP board but bear in mind the extra reinforcement that specifically designed windSUPs will have. The main point of wear and tear is contact from the mast and boom and inflatable SUP's obviously have an advantage in this regard but you can reduce the damage risk to hard boards with after market nose 'bumpers' and padded protectors to fit on the mast and boom.
Windsurfing and SUP in the waves have a common connection in the sail and paddle being a power assist source to help surf the board and with both having thicker rails than surfboards the amount of rail pressure needed to engage is similar and why the two sports help cross train each other. Windsurfing is relatively safe to learn and amongst its ranks boasts many SUP devotees and professionals to ensure that if you decide to join its clan you won't feel like you're apologizing for partaking in your principal sport of paddling.
SUP boards aren't high-end windsurfers and windSUPs won't match performance paddleboards but they do offer transferrable skills of balance and movement that enhance your technique in either sport. Paddling is the most pleasurable form of propulsion but windsurfing offers another way to enjoy and maximize the use of your SUP.
---
"Amongst all the talk of ultimate watermen and waterwomen though have we overlooked the real star of the watersports world – the humble SUP board!"
---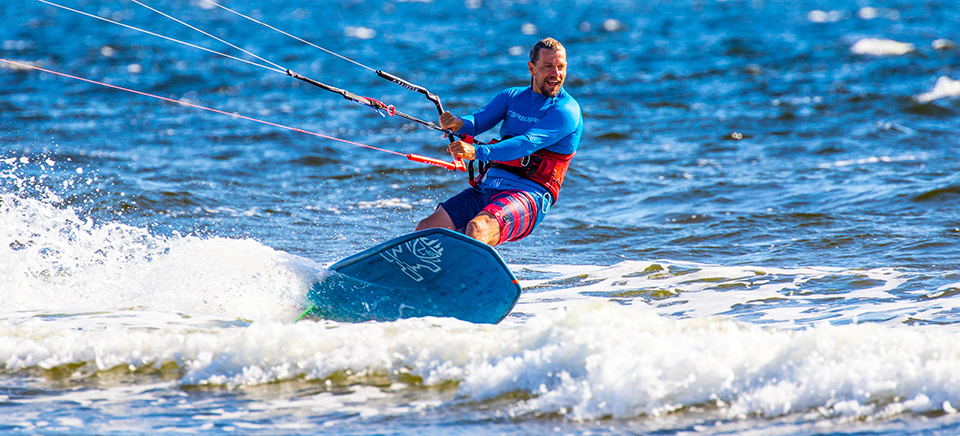 KITESURFING
Kite foiling is the current game changer and big news story for kitesurfing but a lot less expensive and easier alternative for light winds is using your SUP board to kite with! I'll stress again the caveat on this – 100 litres plus of board in 20+ knots with a kite is going to be feel like towing a caravan with an out of control stunt plane and you stretched out on panic mode somewhere in the middle BUT light winds and fun seas and your SUP board with no modifications needed is one heck of a fun light wind kiting experience. The limiting factor is how constant the wind is, if the lulls are long then no amount of volume in your SUP board is going to keep the kite in the sky or help you relaunch but with a consistent 8 knots + I've turned otherwise dead kite days into rewarding sessions with a standard Airush12M kite. The new generation of light wind foil friendly kites could help even more but really the great thing about kiting on your SUP board is that it not only extends the range of use of your SUP board but your kite also. 'Compact' shaped SUP surf boards like the Starboard Hypernut work best I've found and with the kite 'lifting'  your body weight off the board, there is little extra stress on its construction. The great thing is you kite in your surf stance and in much the same position as when paddle surfing the board. The trim points and power from the fins feel very similar and helps I find increase your confidence and familiarity with your SUP board when you come back to paddle surfing it in the waves. All that rail and volume in a SUP board just lets it fly upwind and being able to jump straight onto the board from shore with all that extra float never fails to raise a smile.
If you're a kitesurfing newbie, SUP boards allow you to practice basic skills in lighter winds but it goes without saying that kitesurfing is a lot more dangerous than windsurfing and whilst there are advantages for beginners and intermediates in light winds, they in no way replace or offer a short cut to the learning process that is required with guided lessons from approved instructors.
If you're looking for a way though to turn that annoying light onshore waft into something a whole lot sweeter, a kite is a fun cherry to put on top of your SUP.
LOGGING
Hipster surfers have quivers that reflect whatever fashion is hip or not hip – I'm not really sure, it can be hard to keep up with whatever the band of bearded board riders have deemed cool. I much prefer function over fashion and any surfer who loves their salt water has a 'log' – from low tech 'foamie' surf school boards to highly polished works of art from a master craftsman – the criteria is small wave fun in a high volume and relatively long package. Hang on though, is there any need to re-invent the wheel and add more foam to your life when you already own a SUP?. SUP's are high volume, offer heaps of fun in the small stuff and last time I checked didn't come with a warning or rule that says you can't prone surf them, unless you're a hipster. I first saw the potential and benefit in prone surfing SUP boards at the inaugural ISA SUP world championships in Peru in 2012. The 'short' SUP surf board movement was just starting and sub 8-foot boards were the rage amongst the elite. These looked and still look just like surfboards but people were still learning how to manage them in tricky conditions. In choppy, crowded warm up sessions I watched several competitors just get out and prone surf their SUP's. It wasn't just to show how good at surfing they were, which it did, but you could see immediately how it allowed them to feel out their board and become familiar with its traits and nuances. When they used it again with a paddle, their core knowledge of how to extract its performance was increased. That's one advantage but the real joy in using SUP's prone in the surf is just the stoke factor, it feels good to step outside the norm. It adds another dimension to small days – paddle for 20 minutes, prone for 20 minutes, just switch it up and keep it fresh. Before you know it you've used a whole different set of muscle groups, broken the monotony that small days can sometimes bring and all the while learning more about how to surf your SUP board, it's win-win!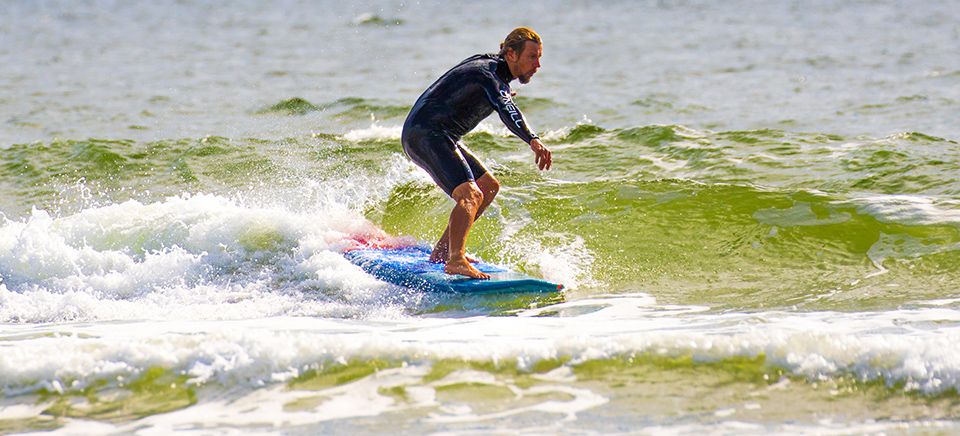 ALL-ROUNDER
What is a SUP board's role? I'm not going to dig too deep philosophically here but if there wasn't a tangible reward for having one, why bother? The attachment for our craft comes from the positive feelings it gives us. Increase the number of ways you use your SUP board and you not only increase its purpose but the number of ways it can make you feel good and the passion just grows and grows. It's like finding out the love of your life is not just a hot date but also a cracking cook and likes all the same sports you do too.
SUP boards have all sorts of uses outside what I've discussed. Kids love playing on them and they are a great way to get them used to messing about in the water. You can do Yoga on them, fish from them, play SUP polo, even put a foil on them, but that's a whole other tale!
There's no rulebook on how we can use our SUP boards, in my opinion they are the most versatile board in the watersports world and give us free reign to write whatever chapters we want in their history. Next time you pick up your SUP, think of how many ways and waves you can use it in and appreciate its amazing potential. The SUP board story is far from over, it's only getting started. SUP