Tweet
SUP INTERNATIONAL MID SUMMER ISSUE 2022
Liquid Therapy: Casper Steinfath's Great Danish Paddle; Mauritius SUP guide; Vinni Martins discovers South Africa; Zane Kekoa Schweitzer's wave missions; Meet Jo Moseley; Norway's midnight sun; Mega SUP tips; Blue Ewer planting power; Finn Mullen's SUP lessons learned; PLOT your paddle and six awesome all-terrain SUP's tested.



Subscribe or purchase a single copy in either premium Print or Digital format.
(Prices include delivery anywhere globally four times a year.) The Digital Edition is available now, print edition in shops and with subscribers soon.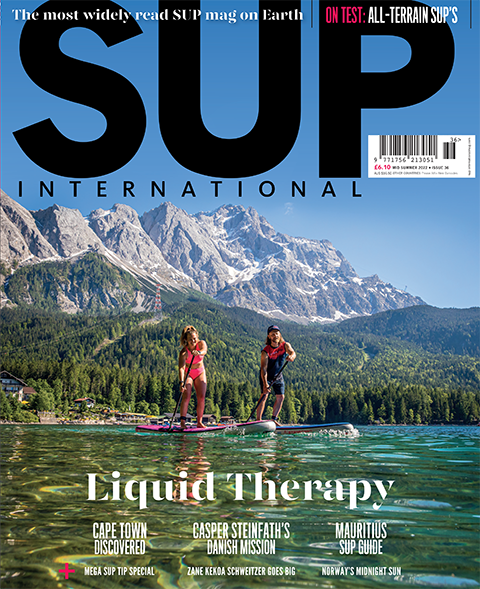 Cover Fiona Wylde and Carsten Kurmis enjoying a beautiful summer SUP session in Lake Heiterwang, Austria. Photo Andy Klotz
---

The World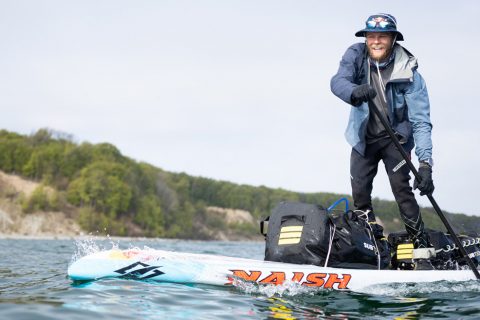 The Great Danish Paddle: John Carter catches up with Casper Steinfath to find out all the details about his Great Danish Paddle!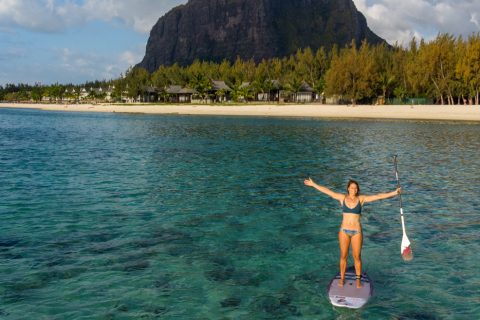 Mauritius: Maria Andres provides the ultimate guide to the beautiful island of Mauritius from a stand-up paddle perspective!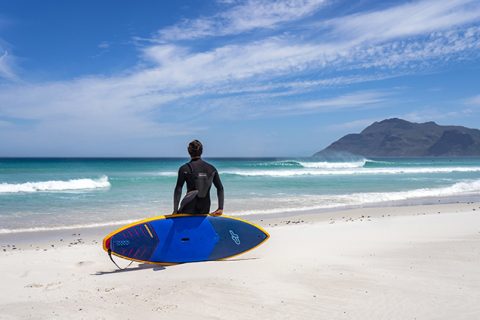 SUP Africa: Vinni Martins heads out on an epic adventure to discover some of South Africa's alluring SUP locations.

Reflections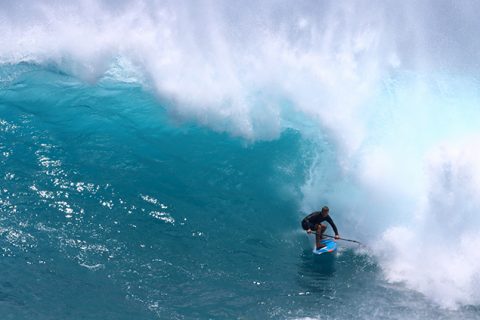 In-Zane: Zane Kekoa Schweitzer reflects on some awesome summer warm-up sessions in Maui, which gave him the impetus to claim victory at the US Nationals and ultimately qualify for the ISA World Games.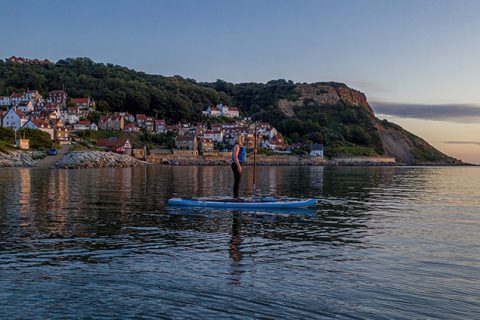 The Joy of SUP: Jo Moseley reveals all about her latest book and explains how SUP has had a positive impact on her life – both mentally and physically.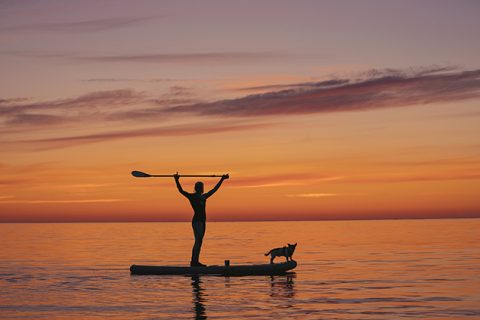 Norway's Midnight Sun: Kari Schibevaag reminisces about her unforgettable summer nights in Norway under the midnight sun!

Knowledge
Lesson Sessions: Finn Mullen reflects on some lessons he's learned, sometimes the hard way, in his SUP sessions.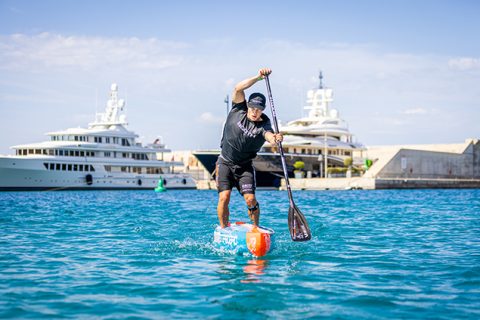 SUP Tips: We reached out to a variety of racers, wave experts, coaches, and weekend warriors for their top tips on all aspects of Stand-up Paddle!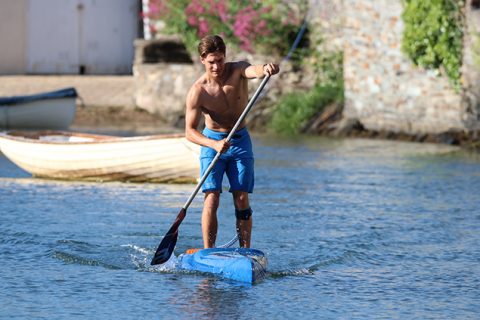 Planting Power: Want to paddle with more power and efficiency? Dave Ewer explains all inside…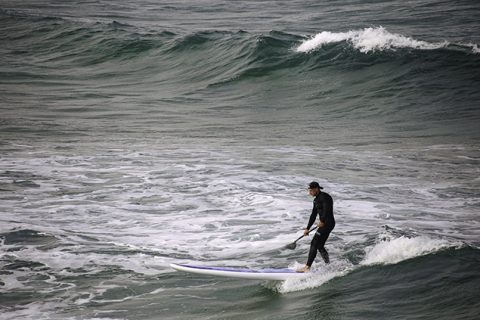 Tested: Our test team has been busy on the water testing out six stunning boards from Aztron, Aquatone, Red Paddle Co, Starboard, and Loco.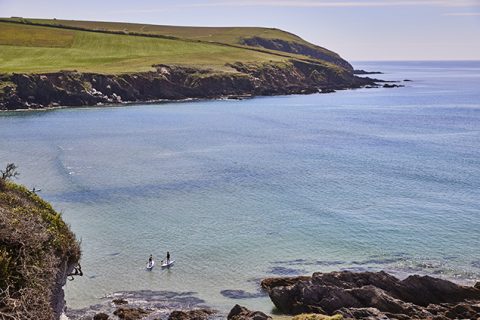 The Close Out: The crew at the Red Paddle Co has launched their PLOT campaign, which are four basic safety guidelines to check before heading out on the water.
---

For further information email us at subs@arcwind.co.uk