Tweet
SUP INTERNATIONAL MID-SUMMER 2023
Water World: Menai Strait mission; Loch Ness record; Faroe Islands explored; Indo SUP score; Portugal longboarding; Isles of Scilly day trip; Barbados action; Daily waves; Eight boards on test and Seychelle's beginner SUP tips.

Subscribe or purchase a single copy in either premium Print or Digital format.
(Prices include delivery anywhere globally four times a year.) The Digital Edition is available now, print edition in shops and with subscribers soon.
Cover Thippayasukon Mongprasert and Rocio Tarodo paddling in the beautiful turquoise waters of Sattahip, Thailand. Photo Wissanu Wisetputtasat
---
Bravery
Welsh Dragons: Paul Simmons and John Carter head to North Wales to hook up with Sian Sykes on a mission to check out the challenging SUP conditions offered by the Menai Strait.
Barbados Action: Brian Talma looks back on an epic session at Soup Bowl, Bathsheba where he shared the lineup with surfing legend Kelly Slater.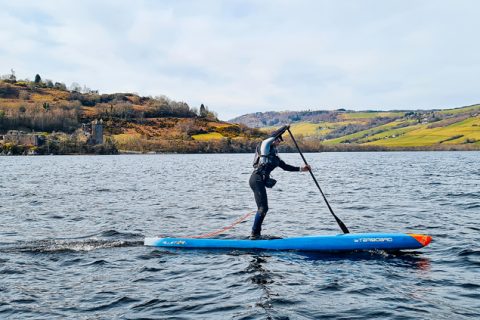 Taming the Beast: We hear from Mark Salter about his Guinness World Record attempt to SUP across Loch Ness in under six hours.

Adventure
Stylemaster: Inspired by classic longboard style surfing, Fred Bonnef hits the road for a surf trip in Portugal, reflecting on his discovery of SUP and why he still loves the versatility of a longboard SUP.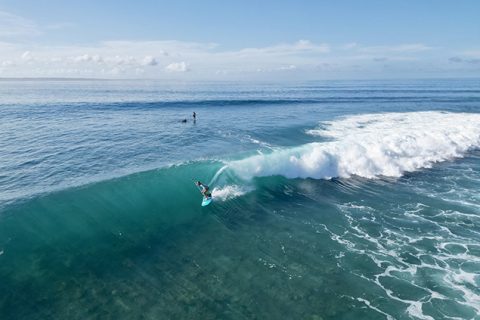 No Ordinary Moments: Scott McKercher tells us about an Indo' SUP trip, where disappointment turned into magical moments and a trip to remember!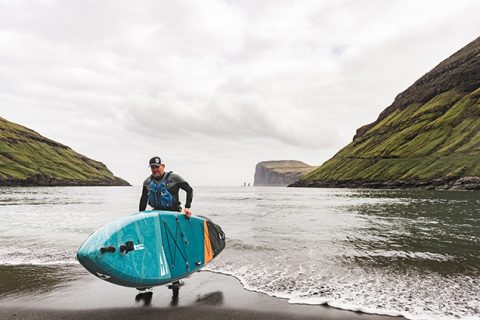 Faroe Islands: Brendon Prince and Will Reddaway head on an exhilarating SUP expedition to explore the majestic Faroe Islands.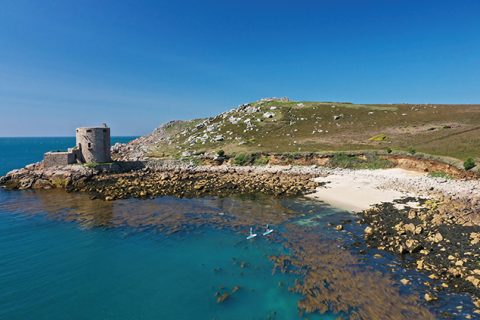 Fly, Sail, SUP! Caroline Salmon and Alice Callow flew out and then sailed back on a one-day SUP adventure to the Isles of Scilly to test the transportability of the Red Paddle Co Compact SUP!

Knowledge
Daily Waves: Minute for minute, few sports give us so much pleasure, for so little effort, says Finn Mullen as he gives thanks for his daily dose of SUP.
Catching a Bump: If you want to learn how to catch a bump on those exhilarating down winders, then take a look at this to exert from the outstanding Tricktionary book, which is also loaded with awesome SUP tips.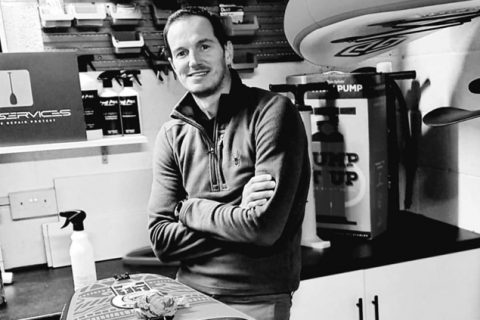 Restore / Repair / Protect: We hear from SUP Services about their business, repair tips, and the importance of inflatable paddle board repair for sustainable water sports.

On Test
Tested: Our test team check out eight awesome new boards from Aqua Marina, Aztron, Jobe, Loco, North Sands, Sandbanks Style, and Starboard.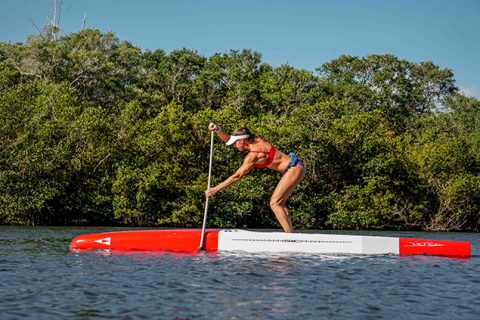 Close out, Seychelle's Beginner Tips: Athlete, coach, and mum, Seychelle, closes out our mid-summer issue with her top tips for new paddlers.
---

For further information email us at subs@arcwind.co.uk