Tweet
SUP INTERNATIONAL SPRING 2021 ISSUE 
Pathfinding: Bruce Kirkby extreme cold-water paddling, Kari Schibevaag on the hunt for Orcas, Charlie Head circumnavigating Scotland, Finn Mullen on downsizing, Design Matters with Phil Hawthorne from Red Paddle. Tested; awesome new boards from Starboard, Two Bare Feet, Hypr Hawaii and Loco, Sian Sykes gets psyched, Dave and Blue Ewer technique, Seychelles guide, Benoit Carpentier exile in Bali, and Zane Schweitzer's monster Jaws SUP session.
---

Subscribe or purchase a single copy in either premium Print or Digital format.
(Prices include delivery anywhere globally four times a year.) In shops soon.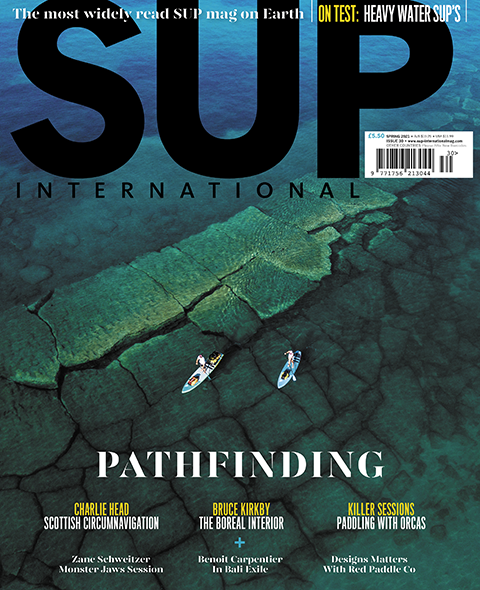 Front Cover: Thomas Oschwald and Bettina Marty find this stunning rock formation hidden beneath the surface while exploring Greece.
---

The Path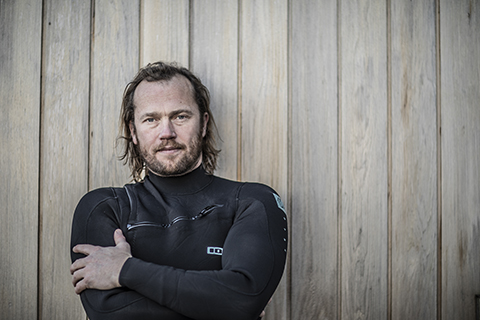 Head-First:
Adventure paddle boarder, Charlie Head tells us about his latest challenge to circumnavigate Scotland during an unexpected interruption to his mission back at home on the Isle of Wight.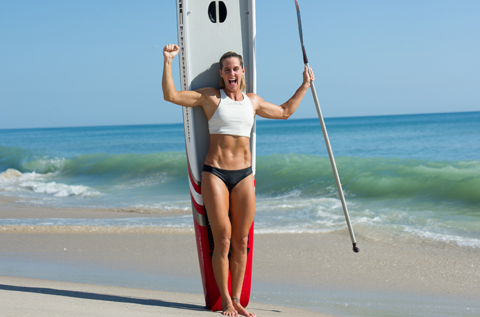 Super-charged:
Seychelle won the APP world tour in 2019 and then faced a year at home in Florida in 2020. We hear how she adapted, evolved, and stayed positive during her time at home.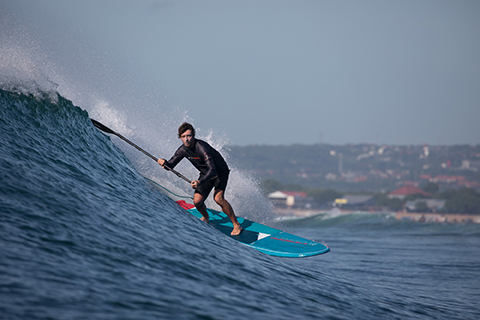 Bali exile:
Benoit Carpentier headed to Bali for the Starboard photoshoot in March 2020 and found himself locked down for months in one of the best Sup surfing locations on the planet!

Energy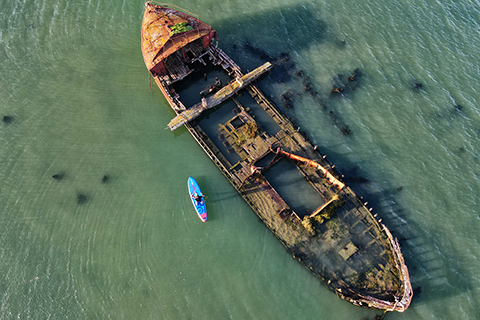 Out of the sinking:
Despite all the difficulties we have faced last year, stand-up paddleboarding was the perfect outlet for many of us to escape from it all! John Carter, Gillian Ryan, Rebecca Hughes, and Jason Manning reflect on benefits that paddleboarding provided during this unusual year.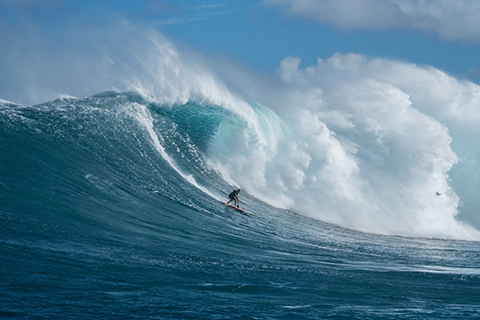 Sup-er Saturday at Jaws:
Zane Schweitzer was in the thick of the action during this historical session at Jaws and lets us in on what happened before, during, and after the biggest Hawaiian swell in decades.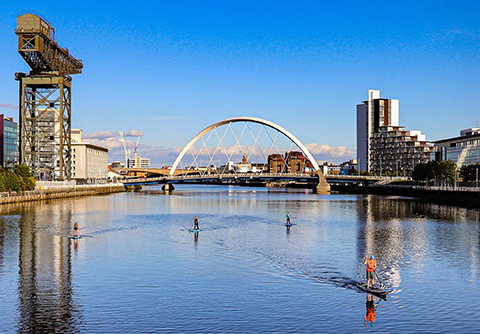 The Glasgow paddle boarders:
Ally Findlay mulls over how and why the growing tartan army of paddle boarders in Scotland gone ballistic during the last twelve months.

Cold Water Therapy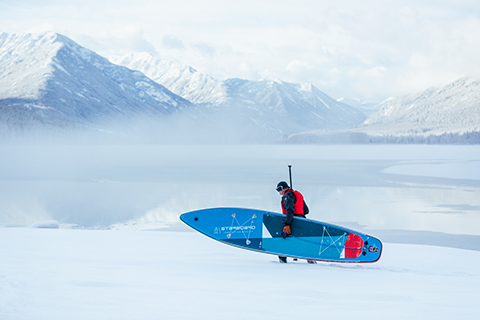 The Boreal Interior:
Canadian paddler Bruce Kirkby takes the plunge on his SUP in the midst of winter in British Colombia. While Suping in this beautiful area is a stunning and surreal experience, Bruce warns us of the dangers of paddling in the extreme cold.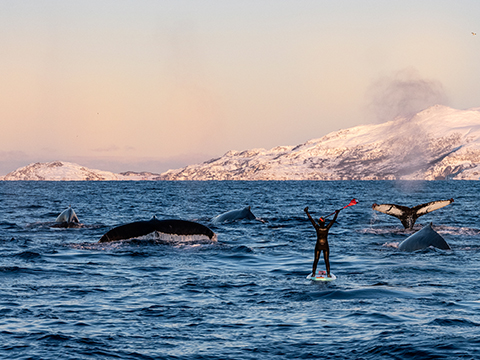 Killer Sessions:
Kari Schibevaag describes her incredible SUP experiences up in the fjords of Norway as she goes on the hunt for one of the ocean's most powerful predators, the orcas!

Knowledge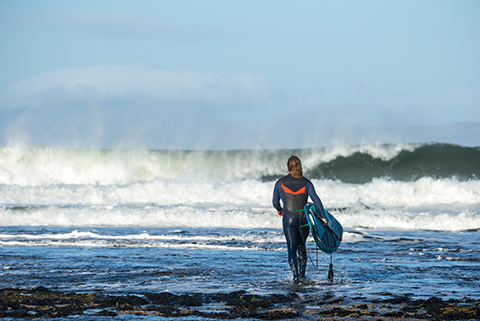 Sizing Down:
Finn Mullen offers SUP surfers some gamely advice of downsizing their board.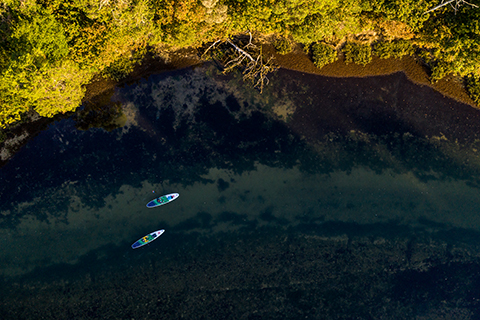 Design Matters:
Phil Hawthorne from the engine room of Red Paddle Co enlightens us on the theory behind Red's new V-hull technology as well as his duties as the head of design and his passion for sustainability.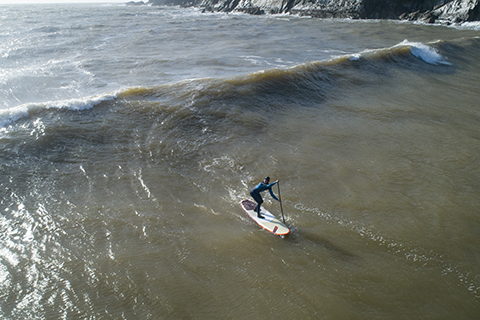 Take off:
Dave Ewer muses the dos and don'ts of catching your first waves, while Blue Ewer takes the drop.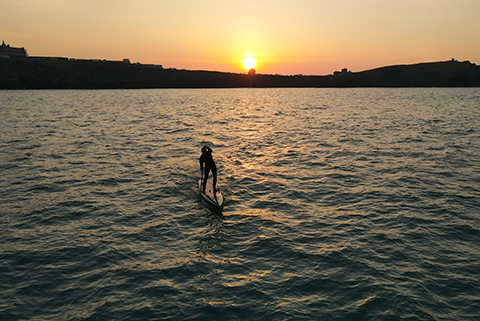 Test Report:
On test a juicy collection of brand-new offerings from Starboard, Loco, Two Bare Feet and Hypr Hawaii.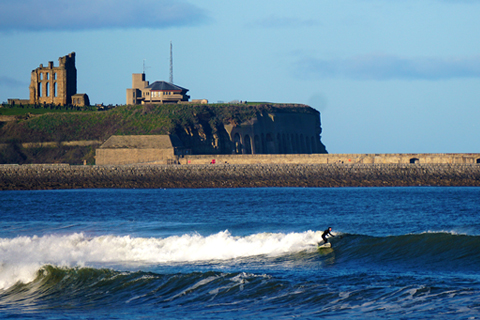 A feel-good HIIT:
Joe Thwaites reflects on life up in the northeast where he has been busy spinning the decks and making musical HIIT mixes as well as hitting the water wherever possible.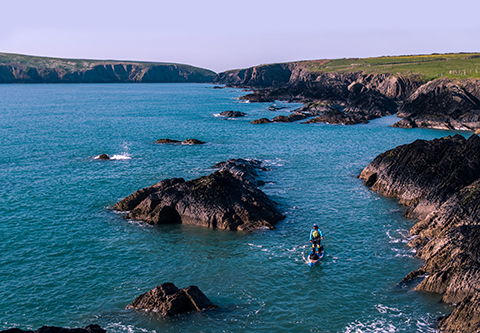 Sian Sykes:
Psyches us up to paddle more efficiently and confidently in any situation.
---


For further information email us at subs@arcwind.co.uk