Tweet
SUP INTERNATIONAL SPRING 2022 ISSUE 
Life Force: Extreme Utah SUP mission; Lake Garda's hidden gems; Bruce Kirkby takes on the Brooks Peninsula; Chaotic Carolina storm racing; Aztron's Tony Yeung; Vinnicius Martins SUP's Nazaré; San Francisco from a SUP perspective; Tested – Six awesome 2022 shapes put to the test; Finn Mullen and Dave Ewer technique and Joe Thwaites closeout. 
---

Subscribe or purchase a single copy in either premium Print or Digital format.
(Prices include delivery anywhere globally four times a year.) In shops soon.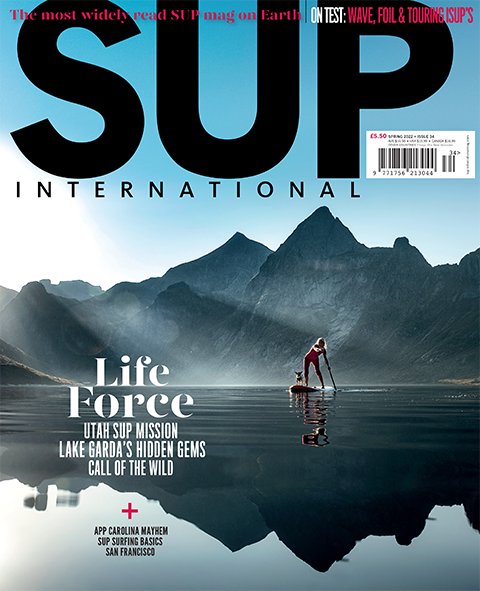 Front Cover: Kari Schibevaag knows that the more you pay into your pension pot of health, the less likely you are to need to draw from it…  Photo: Tony Simonsen.
---
Pathways    
Squeezing down the Escalante: Ryan Salm, Jay Sanavage, Martin Cavada, and Rusty Reams, set out on a daunting mission to paddle through the heart of the Escalante River in Utah, America.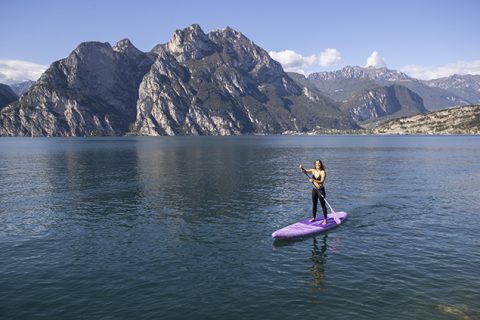 Lake Garda: John Carter and Fanatic paddler, Maria Behrens, explore some of Lake Garda's hidden gems.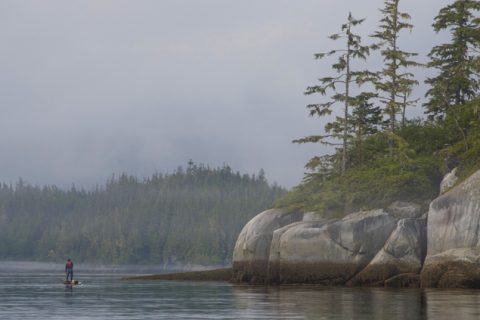 Call of the Wild: Bruce Kirkby and Norm Hann, set out on an attempt to round Canada's notorious Brooks Peninsula by SUP!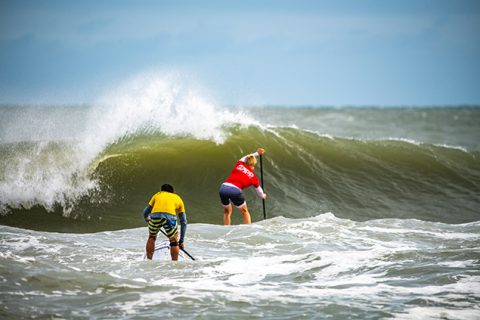 Carolina Mayhem: After a two-year drought without competitions the APP world tour returned with a bang with the Carolina Cup. A close-by storm brought epic gnarly conditions and we hear how the world's best coped with the Carolina mayhem!

Knowledge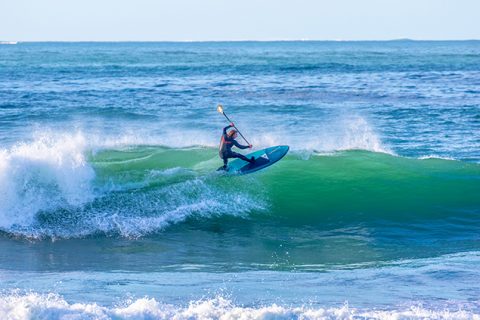 SUP Surfing Basics: If you're looking to get into SUP surfing for the first time, Finn Mullen offers some advice for getting started.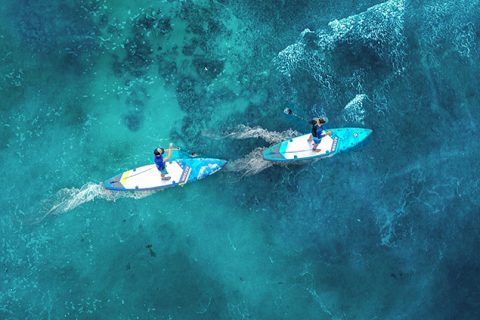 Stargazer: We get the lowdown from Tony Yeung, the mastermind behind Aztron, to find out about his background, his philosophy, and how he started this incredibly successful SUP brand.

Explore
Paddling Through the Past: Jordan Curet heads back to San Francisco with her Red Paddle Co 12'0 Touring Compact and discovers how exploring this amazing city by water, opens up so many different perspectives!
Nazare Mission: Brazilian all-rounder, Vinnicius Martins, spends a memorable winter tackling the giant surf at Nazaré in Portugal.
Tested: The test team check out the Aqua Marina Beast 10'4 / Aquatone Haze 11'4 / Aztron Urono 11'6 / Loco Fly Air – Blade combo / Starboard Wedge 10'2 and the Wave Sups 11'0. 

Technique
Racing beach starts: Dave and Blue Ewer tell us all we need to know about perfecting our racing beach starts.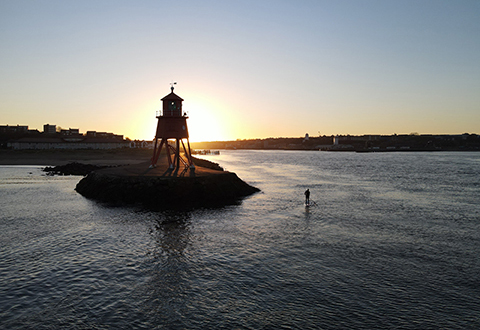 The Close-Out: Joe Thwaites looks back on some golden SUP moments of this past winter, while also setting out what new beginnings lay ahead for the spring and summer months. 
---


For further information email us at subs@arcwind.co.uk