Tweet
SUP INTERNATIONAL SPRING ISSUE 2023
Forward Motion: Croatia's Blue Cruise; Ireland to India motorcycle trip with SUP's; Liquid gold in Australia; Mellow waves in Fuerteventura; SUP 11-City Tour; APP world tour round-up; GlaGla Race; Caterina Stenta; Blue Ewer interviewed; Sian Sykes technique; Tested: six broad spectrum performance boards; Joe Thwaites closes out!

Subscribe or purchase a single copy in either premium Print or Digital format.
(Prices include delivery anywhere globally four times a year.) The Digital Edition is available now, print edition in shops and with subscribers soon.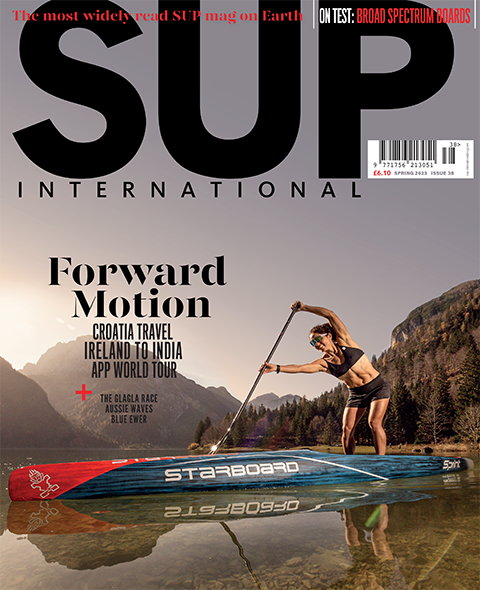 Cover Caterina Stenta, fighting fit and ready to power forward at her local lake in Italy.  Photo Paolo Manca.
---
Travel  
The Blue Cruise: Lena Albrecht tells us about her unforgettable SUP tour to Croatia, where the lucky participants experienced an incredible island hopping mission escorted by a floating hotel and support crew!
From Wheels to Water: Todd Lawson, Christina Tottle, and their daughter, Seanna, share their experiences while travelling by motorcycles from Ireland to India, along with a couple of iSUPS in a sidecar!      
Northern Exposure: Scott McKercher reflects on a wave prospecting trip up north in Western Australia where he struck it lucky with a rich vein of liquid gold!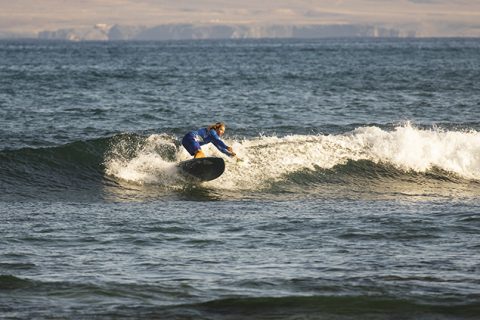 Mellow Waves: Finn Mullen gives a guide to Corralejo, a laid-back tourist town in Fuerteventura, which offers everything from waves to flat water paddling and even some wind for wing foiling, on a family-friendly budget.

Competition
The Ultimate SUP Challenge: We caught up with event founder Anne-Marie Reichman Totah and head of Social Media, Marije Elgersma from the SUP 11-City Tour to find out how the tour began and what to expect if you plan to experience this legendary race.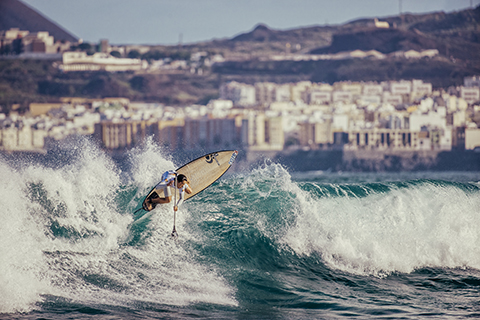 Tour Stories: With the APP World Tour back on track in 2022, we catch up with CEO Tristan Boxford, to hear all about the highlights of the season as well as what they have lined up for 2023.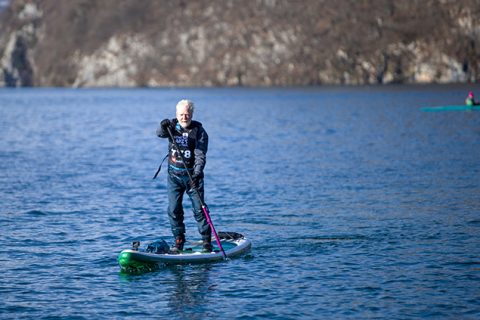 Radio GlaGla: We tune in with the man behind the 'SUP The World' project, John McFadzean who tells us about his lifetime quest to paddle in every country on the planet, as well his experiences at the brutal GlaGla Race in France.

People
Running Wild: Caterina Stenta tells us how the lockdowns in Italy helped reacquaint her love for her home surroundings and changed her direction in sports from windsurfing to SUP and professional running.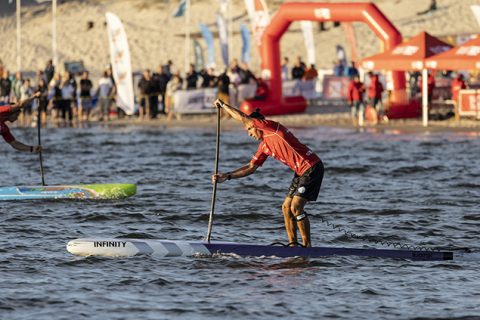 Knowledge – Finding your rhythm: In this new series, expert coach, Sian Sykes, delves deep into the art of improving your paddle technique by focusing on the lower body.
All Rise: After some incredible results during the 2022 season, we talk to Blue Ewer about his rise through the ranks, his move to NSP boards, and his plans for 2023.

On Test
Tested: Our test team check out six awesome new boards from Aqua Marina, Aquatone, Aztron, Loco, Red Paddle Co and Starboard.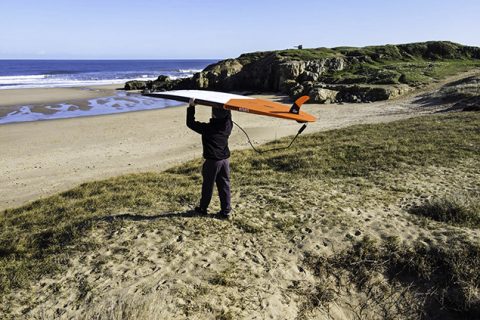 The Close Out: After missing out on SUP for most of the winter due to injury, Joe Thwaites weighs up his options for when he returns back on the water now spring is on its way.
---

For further information email us at subs@arcwind.co.uk